The Intersection 2017
07:00, 24 June 17
About event
The Intersection 2017
24th JUNE 2017
Venue: Refuge
1pm to 9pm
The first, ever concept battle to unite the three communities of Hip Hop! The Intersection is a concept battle with the following categories:
1 VS 1 HIP HOP DANCE
1 VS 1 RAP
1 VS 1 BEATBOX
✤✤✤✤✤✤✤✤✤✤✤✤
PRESELECTIONS
You will participate as a solo and the sole judge of your category will pick 16 or 8 people (depending on the number of participants).
*Note: You can only join ONE category
TOP 16 & QUARTER FINALS
1 vs 1 format with the sole judge of your category judging.
SEMI FINALS & FINALS
The categories will join up into 4 groups of 3, with each group consisting of a rapper, beatboxer and Hip Hop dancer.
No music will be provided at the semi-finals onwards, the beatboxer will provide rhythm, the rapper will provide rhymes, and the dancer will move and battle to it. The judges from the different categories will also form a judge panel.
JUDGES
Hip Hop dance: Aldo Ardo (Germany)
Rap: Masia One (Singapore)
Beatbox: Dharni (Poland, Singapore)
✤✤✤✤✤✤✤✤✤✤✤✤
INTERPOLY CREW BATTLE (BY INVITATION)
We have invited 4 crews to represent their teams from their respective polytechnics. Who will clinched the Interpoly champion title at the Intersection 2017?
Foreign Bodies: Your Mother Garden
TPDE: South Wing Kin
SDZ: FLPD
--- : TBA
JUDGE: Aldo Ardo
✤✤✤✤✤✤✤✤✤✤✤✤
SINGAPORE VS EUROPE GUEST BATTLE
One of our best Hip Hop dancer in Singapore will go 4 to 8 rounds against one of the strongest representing a part of Europe. A battle of stamina and energy! Certainly looking forward to this one!
Luqman (Singapore) VS Snu Dee (Germany)
JUDGE: Aldo Ardo
✤✤✤✤✤✤✤✤✤✤✤✤
GUEST PERFORMANCES
Guest show #1: Deetroit Rockstarz (Germany)
Guest show #2: TBA
Guest show #3: TBA
✤✤✤✤✤✤✤✤✤✤✤✤
DEEJAY: TBA
EMCEE: TBA
✤✤✤✤✤✤✤✤✤✤✤✤
TICKET PRICING
Tickets at the door or register online
Audience: $23
Competitors: $30
https://goo.gl/forms/J0nRUiJKyD9ak33E2
Early Bird Guestlist ($5 off)
Audience: $18
Competitors: $25
To be on the guestlist, simply follow the following steps
1. Like and follow our Facebook page InD
2. Share our event promo poster (Our promo poster will be out on 15th May)
3. Send a message to our Facebook page or account when ya done and after we verify we will get back to you on transfer details
4. And then you are on it already!
Cut off date for guestlist rates: 12th June 2017
Circle Workshops nov-des 2017
21 November 1720:00
Bboy Bruce Almighty – Breaking Workshop ad ALBA // Associazione Espressione Hip Hop – FreeSteps Crew
21 November 1721:00
Circle Session /Ukay Hip Hop Workshop
23 November 1720:00
″TEAMKA-2017″-14th International Dance Festival
24 November 1709:00
Street Dance on 4th Opole Dance Festival 24-26.11.2017
24 November 1710:00
Serial Stepperz 10th Anniversary
25 November 1700:30
FEELING OF DANCE
25 November 1707:30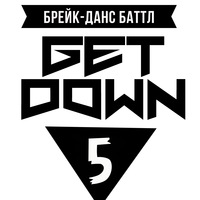 GET DOWN 5 | БРЕЙKING БАТТЛ
25 November 1708:00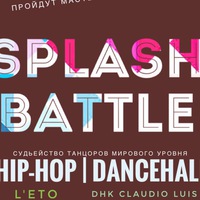 Splash battle
25 November 1708:00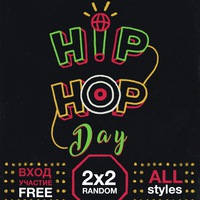 Hip-Hop Day 4
25 November 1714:00
Nordic Break League 2017
25 November 1719:00
World of Dance London Qualifier 2017
26 November 1714:00
View more events
Danceproject.info - a non-profit product, and it is thanks to the advertising we support and develop our services.

We would be grateful if you disable AdBlock on our website.

Thank you.