Time For Kids 2017
06:00, 23 June 17
About event
Масштабнейший ежегодный ХипХоп фестиваль проходящий в Ереване.
Для тех, кто не знает или не помнит, Time For Kids - это ежегодный ХипХоп фестиваль, который уже на протяжении 3-х лет успешно проходит в Ереване и собирает гостей из разных стран, таких как Россия, Грузия, Украина, Казахстан и других. В основу программы фестиваля входили баттлы в номинациях Breaking и HipHop.
2017-й год станет годом перемен и расширений. В этом году мы выносим фестиваль на новый уровень и хотим подключить остальные элементы ХипХоп Культуры (Танцы, Граффити, эМСиинг и Диджеинг).
Так же мы заручились информационной поддержкой в России, что сделает связь удобней, а фестиваль ещё более масштабней.
Даты фестиваля: 23, 24 и 25 июня;
Номинации:
- HipHop 1x1 Kids (до 12 лет/13-17 лет)/Pro;
- Breaking 1x1 Kids (до 12 лет/13-17 лет)/Pro;
- Breaking Crew vs Crew (до 8 человек);
- TopRock/FootWork 2x2;
- AllStyles 1x1;
+ Exhibition battles.
Judges:
HipHop:
- Banzay
Breaking:
- Vartan Bassil (Flying Steps), Berlin;
-
-
DeeJay:
- Legioner
-
eMCee:
-
Time For Kids 2017
23 June 1706:00
The Intersection 2017
24 June 1707:00
КАРАВАН STREET CULTURE FEST
24 June 1708:00
ON! Street at ON! Fest 2017
24 June 1709:00
Summer Dance Battle 2017 | 24 июня ЕКБ
24 June 1710:00
Sneaker Show Breakdance battle
24 June 1711:00
24-25 ИЮНЯ | SUMMER INTENSIVE
24 June 1713:00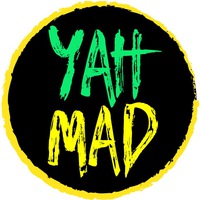 Beatdance Contest à La Gaîté Lyrique • PHH12
24 June 1714:00
JUST DANCE
24 June 1717:00
ALL in ONE″ 2017 urban kamp
24 June 1717:00
TURFinc presents: The Bay vs Litefeet, Flexin, Vogue (NYC Edition) Dance Battle
25 June 1719:00
View more events
Danceproject.info - a non-profit product, and it is thanks to the advertising we support and develop our services.

We would be grateful if you disable AdBlock on our website.

Thank you.