True School Event Marseille
About event
TRUE SCHOOL EVENT MARSEILLE arrive bientôt
RDV le 22 avril 2017 au Palais des congrès de Marseille à 19h30
Concours chorégraphique et Battle Hip Hop dans quatre catégories :
-Enfants 6/12 ans
-Ados 12/18 ans
-Adultes 18 et plus
-Duo
Pour participer présenter un show de 3 min (inscriptions obligatoire à l'avance!).
Battle 2 vs 2 All styles (pré-sélections le 21 à 20h00 à Cré Scène 13, suivi de la soirée d'ouverture au Mama Shelter de 22h00 à 1h00).
Stage avec les juges : JUNIOR BOOGALOO, FABREEZY, DAVID COLAS et SANTIAGO le 23 à Cré SCène 13 de 14h00 à 19h00.
Billetterie spectateurs auprès de Francebillet, Ticketmaster, EventBrite, Cré Scène 13 ou sur place le jour j.
http://www.francebillet.com/place-spectacle/manifestation/Danse-Hip-Hop-TRUE-SCHOOL-EVENT-TRS22.htm#/disponibilite/cc2ae12ec0a8281083f1b16ab2847b40/normale
https://www.eventbrite.fr/e/billets-true-school-event-2017-32825145895
Toujours dans l'esprit PEACE, LOVE, UNITY and HAVIN FUN!
Circle Workshops nov-des 2017
21 November 1720:00
Bboy Bruce Almighty – Breaking Workshop ad ALBA // Associazione Espressione Hip Hop – FreeSteps Crew
21 November 1721:00
Circle Session /Ukay Hip Hop Workshop
23 November 1720:00
″TEAMKA-2017″-14th International Dance Festival
24 November 1709:00
Street Dance on 4th Opole Dance Festival 24-26.11.2017
24 November 1710:00
Serial Stepperz 10th Anniversary
25 November 1700:30
FEELING OF DANCE
25 November 1707:30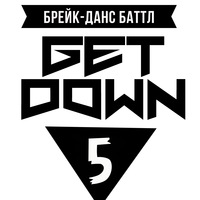 GET DOWN 5 | БРЕЙKING БАТТЛ
25 November 1708:00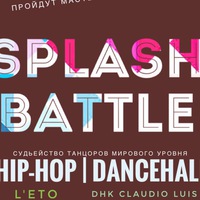 Splash battle
25 November 1708:00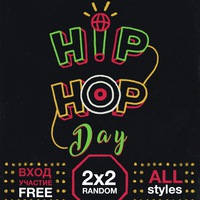 Hip-Hop Day 4
25 November 1714:00
Nordic Break League 2017
25 November 1719:00
World of Dance London Qualifier 2017
26 November 1714:00
View more events
Danceproject.info - a non-profit product, and it is thanks to the advertising we support and develop our services.

We would be grateful if you disable AdBlock on our website.

Thank you.