Vilnius Street Battle 2017
About event
▼ENGLISH▼ ▼LIETUVIŠKAI▼
Vilnius Street Battle © (VSB) happening for the 5th time - is the biggest annual street dance event taking place in Vilnius, Lithuania. Vilnius Street Battle always invites the most talented dancers/artists/world-known performers in world. More info about event here: http://vilniusbattle.com/
Battle categories:
Hip Hop 3vs3 – prize 1000 EUR
House 1vs1 – prize 300 EUR
Popping 1vs1 – prize 300 EUR
Breaking 3vs3 – prize 1000 EUR
Toprock 1vs1 – prize 200 EUR
Bgirl 1vs1 (!!!!NEW!!!!) – 100 EUR prize
Breaking kids 1vs1 – Sponsor prizes (6-12 y.o.)
Hip Hop kids 1vs1 – Sponsor prizes (6-12 y.o.)
Showcase – prize 300 EUR
Pre-registration necessary until 19th February 2017. 12 EUR one category and 8 EUR additional category.
Judges:
Caleaf (UNITED STATES)
Franqey (FRANCE)
Hip Hop TBA
Bboy Wing (SOUTH KOREA)
Bgirl AT (FINLAND)
Bboy Kuzya (UKRAINE)
Dj's:
DJ STEW (NORWAY)
DJ UraGun (ITALY)
Hosts:
MC Trix (GERMANY/UK)
MC Beep (LITHUANIA)
The weekend will be packed with parties and workshops. Make sure you check out the entire program and get your ticket!!
INSURANCE: The competitors are not insured by the organizer.
OFFICIAL VILNIUS STREET BATTLE AFTERPARTY: TBA
JUGDES WORKSHOPS: TBA
FEEL FREE TO CONTACT US: - info@street-dance.lt
_____________________________________________________
Vilnius Street Battle © tai jau penktą kartą vyksiantis didžiausias kasmetinis gatvės šokių renginys Lietuvoje. Į šį renginį atkeliauja talentingiausi, žinomiausi atlikėjai/šokėjai iš visų Pasaulio kampų. Plačiau apie renginį skaitykite http://vilniusbattle.com/
Kovų kategorijos:
Hip Hop 3vs3 – prizas 1000 EUR
House 1vs1 – prizas 300 EUR
Popping 1vs1 – prizas 300 EUR
Breaking 3vs3 – prizas 1000 EUR
Toprock 1vs1 – prizas 200 EUR
Bgirl 1vs1 (!!!!NAUJA!!!!) - prizas 100 EUR
Breaking kids 1vs1 – Rėmėjų prizai (6-12 m.)
Hip Hop kids 1vs1 – Rėmėjų prizai (6-12 m.)
Showcase – prizas 300 EUR
Išankstinė REGISTRACIJA būtina iki 2017m. Vasario 19d. Vienos kategorijos kaina 12 Eur, papildomos kategorijos kaina 8 EUR.
Teisėjai:
Caleaf (JAV)
Franqey (Prancūzija)
Hip Hop TBA
Bboy Wing (Pietų Korėja)
Bgirl AT (Suomija)
Bboy Kuzya (Ukraina)
Dj'ai:
DJ STEW (Norvegija)
DJ UraGun (Italija)
Vedėjai:
MC Trix (Vokietija/JK)
MC Beep (Lietuva)
Savaitgalis bus kupinas veiksmo, seminarų bei vakarėlių. Nepamirškite susipažinti su programa ir susiplanuoti finansus.
OFICIALUS VILNIUS STREET BATTLE AFTERPARTY: Greitai
SEMINARAI SU TEISĖJAIS: Greitai
Papildoma INFORMACIJA: - info@street-dance.lt
Circle Session /Ukay Hip Hop Workshop
23 November 1720:00
″TEAMKA-2017″-14th International Dance Festival
24 November 1709:00
Street Dance on 4th Opole Dance Festival 24-26.11.2017
24 November 1710:00
Serial Stepperz 10th Anniversary
25 November 1700:30
FEELING OF DANCE
25 November 1707:30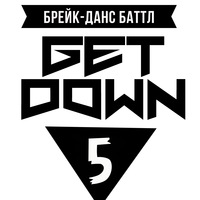 GET DOWN 5 | БРЕЙKING БАТТЛ
25 November 1708:00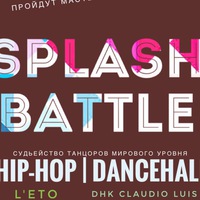 Splash battle
25 November 1708:00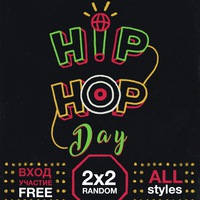 Hip-Hop Day 4
25 November 1714:00
Nordic Break League 2017
25 November 1719:00
World of Dance London Qualifier 2017
26 November 1714:00
Street Groove Jam Ed. IV
01 December 1708:00
Straight End Battles Workshops 2k17
01 December 1716:00
View more events
Danceproject.info - a non-profit product, and it is thanks to the advertising we support and develop our services.

We would be grateful if you disable AdBlock on our website.

Thank you.