Vobr Dance Kyiv Workshops
About event
Хочешь быстрого и верного развития в танцевальной сфере — необходимы знания, практика и опыт. Все это Вы получите на этом интенсиве!! Предлагаем рецепт как сделать Ваш танец лучше и вкуснее!
Программа интенсива:
14.00 - 15.15 класс по Hip-hop от Vobra.
(Базовые шаги, техники, вариации, основы shaking)
15.30 - 17.00 класс по House Dance.
Много новой информации, что посмотреть и послушать, вдохновения и просто мега настроения на интенсиве Вам обеспечено.
Circle Session /Ukay Hip Hop Workshop
23 November 1720:00
″TEAMKA-2017″-14th International Dance Festival
24 November 1709:00
Street Dance on 4th Opole Dance Festival 24-26.11.2017
24 November 1710:00
Serial Stepperz 10th Anniversary
25 November 1700:30
FEELING OF DANCE
25 November 1707:30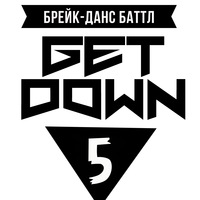 GET DOWN 5 | БРЕЙKING БАТТЛ
25 November 1708:00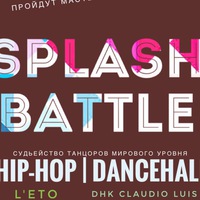 Splash battle
25 November 1708:00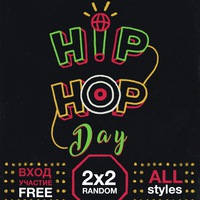 Hip-Hop Day 4
25 November 1714:00
Nordic Break League 2017
25 November 1719:00
World of Dance London Qualifier 2017
26 November 1714:00
Street Groove Jam Ed. IV
01 December 1708:00
Straight End Battles Workshops 2k17
01 December 1716:00
View more events
Danceproject.info - a non-profit product, and it is thanks to the advertising we support and develop our services.

We would be grateful if you disable AdBlock on our website.

Thank you.