Waack To The Future: Dance Battle
About event
A theatrical dance production traveling through the 70s, 80s, 90s, to present day! Performances by renowned choreographers & live Dance battles, enthralling you into decades of dance.
WAACKING 1 on 1 BATTLE
Prove that you can dance to the sounds of the 70's, 80's 90's, as well as today's top hits. In your personalized futuristic fashion, show us how you will propell this dance to the future with your original style!
Prelims : 1970's | Top 16 : 1980's | Top 8 : 1990's
Top 4 - FINALS : WAACK TO THE FUTURE
JUDGES: BRIAN FOOTWORK GREEN, AKUMA DIVA, LORENA
HOST : MONET X CHANGE
MUSIC : MANCHILDBLACK (The Illustrious Blacks)
PERFORMANCES BY: CARLOS NETO, DYNAMIC ROCKERS, SPEX & THE LOCKERS, KR3T'S, CEBO, KAREN NG, J9DANCE & PRINCESS LOCKEROOO.
Where: HOUSE OF YES in Bushwick Brooklyn
When: July 28th
Doors 6PM
Show / Battle 6:30PM-10PM
$20 Advance / $25 at the door
21+
Presented by PRINCESS LOCKEROOO PRODUCTIONS
Circle Session /Ukay Hip Hop Workshop
23 November 1720:00
″TEAMKA-2017″-14th International Dance Festival
24 November 1709:00
Street Dance on 4th Opole Dance Festival 24-26.11.2017
24 November 1710:00
Serial Stepperz 10th Anniversary
25 November 1700:30
FEELING OF DANCE
25 November 1707:30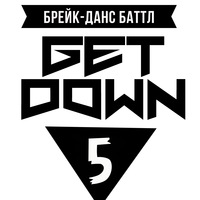 GET DOWN 5 | БРЕЙKING БАТТЛ
25 November 1708:00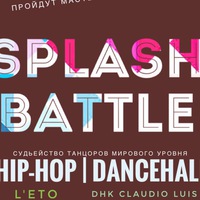 Splash battle
25 November 1708:00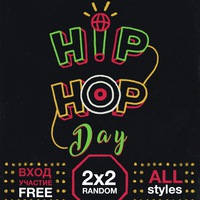 Hip-Hop Day 4
25 November 1714:00
Nordic Break League 2017
25 November 1719:00
World of Dance London Qualifier 2017
26 November 1714:00
Street Groove Jam Ed. IV
01 December 1708:00
Straight End Battles Workshops 2k17
01 December 1716:00
View more events
Danceproject.info - a non-profit product, and it is thanks to the advertising we support and develop our services.

We would be grateful if you disable AdBlock on our website.

Thank you.