Workshop Dancehall - Livia Gianiorio & Katrin Wow - Campobasso
About event
In occasione dell' Italy tour 2017, la Scuola "CUS SPAZIO DANZA" è lieta di ospitare Livia Gianiorio (Italia) e Katrin wow (Ucraina).
°PROGRAMMA WORKSHOP°
-h 15.00: registrazioni
-h 15.30: Livia Gianiorio from Winelicious dh crew
-h 17.00: Katrin wow from F.A.T. fam
LUOGO: CUS MOLISE - Viale A. Manzoni (ZONA VAZZIERI)
Palaunimol - SALA BLU
PREZZI:
-1 classe: 15 euro
-2 classi: 20 euro
I workshop sono a numero chiuso.
Iscrizioni aperte fino ad esaurimento posti (PREVENDITA OBBLIGATORIA)
Per info e iscrizioni:
Tel. e whats app: 333.6666992
facebook: Gianna Fiore e Francesca Sara Spallone
---------------------------------------------------------------------------------
BIOGRAFIE:
-LIVIA GIANIORIO : ITALY
Membro e Cofondatrice delle WINELICIOUS DH CREW - ROMA
Vincitrice di molti contest nazionali ed internaz. tra cui:
Special One - Mc Hip Hop Contest - Dancehall 2013
Who's Got the Groove - Greece 2014
Dancehall Master Weekend - Thessaloniki 2015
DhInternational Barcellona 2016
DHMOVEMENT TORINO 2016
SEMIFINALIST DHI MOSCOW 2015 ( RUSSIA)
FINALIST BUK ARGENTINA 2015
Insegnante e giudice in molteplici eventi naz. e internaz. tra i quali ricordiamo :
DHMASTER FORMATION - TOULUSE E MULHOUSE
SPECIAL GYAL TIME EUROPE - Paris
DANCEHALL SUMMER - Moscow
BUMAYE ANNIVERSARY - Greece
DHMASTER FLAVOR - Roma
Ballerina per "SMILE TV JAMAICA" al fianco di Chad Torrington ( GLOBAL BOB) , Kingston - Jamaica 2015
Organizzatrice di molteplici eventi nella capitale tra i quali LET'S GET TO THE NITTY GRITTY , insieme alla sua crew , Winelicious, Insegnante in vari centri danza della capitale e d'Italia.
Ballerina televisiva nei più importanti tv show italiani : TALE E QUALE SHOW, SANREMO , I MIGLIOR ANNI e tanti altri.
-KATRIN WOW : UKRAINE
Una delle ballerine e insegnanti di spicco della nuova generazione, presente in tutti i più importanti eventi internazionali in veste di giudice e insegnante.
Membro di F.A.T FAM
Finalista di : DHI 2013,DHI 2014,DHQ 2015
Vincitrice di DHIRUSSIA 2015 1x1 e 2x2
Finalista JUSTEDEBOUT 2016
Semifinalista STREETSTAR 2015
Giudice e insegnante in molti eventi in RUSSIA e in più di 25 città ( UCRAINA , BIELORUSSIA , ASIA, EUROPA)
Organizzatrice di " JAMACAIN POINT" Ukrain.
Insegnante nei più noti centri danza di MOSCA - RUSSIA.
Circle Workshops nov-des 2017
21 November 1720:00
Bboy Bruce Almighty – Breaking Workshop ad ALBA // Associazione Espressione Hip Hop – FreeSteps Crew
21 November 1721:00
Circle Session /Ukay Hip Hop Workshop
23 November 1720:00
″TEAMKA-2017″-14th International Dance Festival
24 November 1709:00
Street Dance on 4th Opole Dance Festival 24-26.11.2017
24 November 1710:00
Serial Stepperz 10th Anniversary
25 November 1700:30
FEELING OF DANCE
25 November 1707:30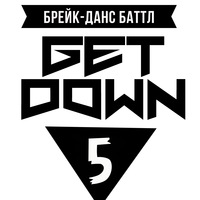 GET DOWN 5 | БРЕЙKING БАТТЛ
25 November 1708:00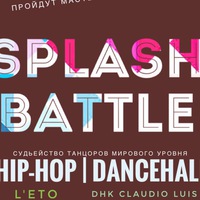 Splash battle
25 November 1708:00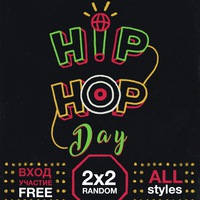 Hip-Hop Day 4
25 November 1714:00
Nordic Break League 2017
25 November 1719:00
World of Dance London Qualifier 2017
26 November 1714:00
View more events
Danceproject.info - a non-profit product, and it is thanks to the advertising we support and develop our services.

We would be grateful if you disable AdBlock on our website.

Thank you.