Yo! Festival 2016
00:00, 12 March 16
About event
▶ Crew Contest + 1vs1 hip hop - popping - dancehall + Street Fighters junior + 1vs1 mix style under 16▶ Workshops - international guest
▶ Breaking Contest - qualificazioni internazionali, Outbreak Europe e Battle of the Year
▶ SUPER DAVE - JOSEPH GO - NELSON - BYRON - BRUCE - DEYDEY
▶ Tutte le info su www.yofestival.it
▀▀▀▀▀▀▀▀▀▀▀▀▀▀▀▀▀▀▀▀▀▀▀▀▀▀▀▀▀▀▀▀▀▀▀▀▀▀▀▀▀▀▀▀▀▀▀▀▀
▶ CONTEST | MONTEPREMI 12.000 EUR
JUDGES:
Super Dave - Joseph Go - Nelson - Byron - Bruce - Dey Dey
Crew [coreografico]
BABY CREW (6-10 anni)
JUNIOR (11-13 anni)
FUNK PUNKS (14-18 anni)
PRO CREWS (over 18)
MAXICREW (open)
VIDEODANCE (open)
Street Fighters Junior
Si svolgerà nell'ambito di Yo! . Le Crew della categoria Funk Punks (14-18) avranno la possibilità di concorrere per Street Fighter Junior: le prime 4 classificate accedono ai battle diretti in freestyle per un' entusiasmante finale.
SPECIAL NIGHT SHOW E AFTER PARTY
1vs1
HIP HOP - POPPING - DANCEHALL
HIP HOP MIX STYLE (under 16)
Montepremi: 12.000 [per i dettagli visita: http://www.yofestival.it
Saranno inoltre assegnati il premi per la MIGLIOR COREOGRAFIA, Borse di Studio ai migliori allievi di ogni categoria e Premi in Abbigliamento.
ISCRIZIONI: http://www.yofestival.it
▀▀▀▀▀▀▀▀▀▀▀▀▀▀▀▀▀▀▀▀▀▀▀▀▀▀▀▀▀▀▀▀▀▀▀▀▀▀▀▀▀▀▀▀▀▀▀▀▀
▶ WORKSHOPS [ 12 Classi / 2 Giorni]
SUPER DAVE
JOSEPH GO
BYRON
NELSON
BRUCE
DEY DEY
ISCRIZIONI: http://www.yofestival.it
▀▀▀▀▀▀▀▀▀▀▀▀▀▀▀▀▀▀▀▀▀▀▀▀▀▀▀▀▀▀▀▀▀▀▀▀▀▀▀▀▀▀▀▀▀▀▀▀▀
▶ CHECK THE STYLE Breaking Contest | Roma Edition
Qualificazioni internazionali, Outbreak Europe e Battle of the Year
JUDGES: TBA
Dj's: TBA
Mc: TBA
▀▀▀▀▀▀▀▀▀▀▀▀▀▀▀▀▀▀▀▀▀▀▀▀▀▀▀▀▀▀▀▀▀▀▀▀▀▀▀▀▀▀▀▀▀▀▀▀▀
Questa è solo una preview dell'evento.
Per il programma completo e tutte le info utili vai su www.yofestival.it
Circle Session /Ukay Hip Hop Workshop
23 November 1720:00
″TEAMKA-2017″-14th International Dance Festival
24 November 1709:00
Street Dance on 4th Opole Dance Festival 24-26.11.2017
24 November 1710:00
Serial Stepperz 10th Anniversary
25 November 1700:30
FEELING OF DANCE
25 November 1707:30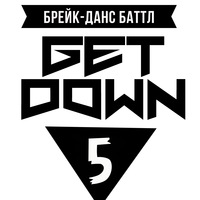 GET DOWN 5 | БРЕЙKING БАТТЛ
25 November 1708:00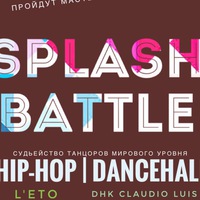 Splash battle
25 November 1708:00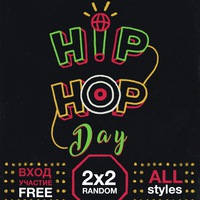 Hip-Hop Day 4
25 November 1714:00
Nordic Break League 2017
25 November 1719:00
World of Dance London Qualifier 2017
26 November 1714:00
Street Groove Jam Ed. IV
01 December 1708:00
Straight End Battles Workshops 2k17
01 December 1716:00
View more events
Danceproject.info - a non-profit product, and it is thanks to the advertising we support and develop our services.

We would be grateful if you disable AdBlock on our website.

Thank you.