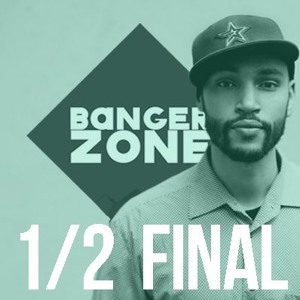 AbrA – Ruby, The Baby [Banger Zone][Semifinal][2016]
2
about music
Playoff in our contest
continues!
This time all groups will be judged by Tisme! And here are the list with beatmakers, who will battle against who in 1/2:
Mario P.Amigo (Sweden)
Kostya Rhino (Ukraine)
Dj B'xtreme (Peru)
Diame Heatmaker (France)
Abra (Russia)
Dj Puuu (Czech Republic)
LDMA (Russia)
L'Beat (Russia)
FOLLOW US HERE
● Web-site – banger-zone.com
● SoundCloud – @bangerzone
● Facebook – facebook.com/bzcontest
● Vk – vk.com/bangerzone
—————————————-­­—————————————­-­———
OUR Partners
● Danceproject – danceproject.info
● Beatmaker.TV – beatmaker.tv
● ProDanceTV – fb.com/ProDanceTV
● UDance – www.udance.com.ua
● Beatmakers with attitude – fb.com/bwarecords
● UaBeatBox – vk.com/uabeatbox
● I Love This Dance – fb.com/ilovethisdance
View more music
Danceproject.info - a non-profit product, and it is thanks to the advertising we support and develop our services.

We would be grateful if you disable AdBlock on our website.

Thank you.