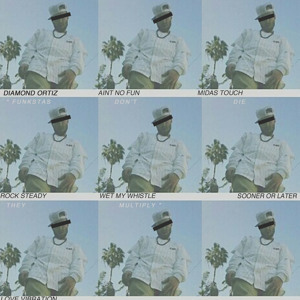 Diamond Ortiz – Ain't No Fun (Originally performed by Nate Dogg + The Dogg Pound)
0
about music
FUNKSTAS DONT DIE
…THEY MULTIPLY!!
Diamond is back with a tribute to the OG Westside classics that never die, and that only spawn future generations of funkstas!!
If you've ever seen Diamond perform live you know he reps the old school favorites as well as his original signature funk. Here is some fresh studio versions of some of those sure-fire party-classics Diamond performs live!
Each one teach one about the funk! Lace the yung homies with game, because…
FUNKSTAS DONT DIE
…THEY MULTIPLY!!
All Remakes. All instruments + Talkbox produced, performed by Diamond
View more music
Danceproject.info - a non-profit product, and it is thanks to the advertising we support and develop our services.

We would be grateful if you disable AdBlock on our website.

Thank you.