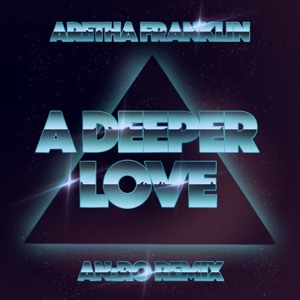 Aretha Franklin – A Deeper Love (AN:RO 'Deep House' Remix)
0
about music
If copyright owners of this material would like it taking down and/or the free download removing, just email us – DropBox@EDMLead.com 🙂 ♥
•••••••••••••••••••••••••••••••••••••••••
♥ Follow Aretha Franlin ♥
● Soundcloud → @arethafranklinsonymusic
•••••••••••••••••••••••••••••••••••••••••
♥ Follow AN:RO ♥
● Soundcloud → @anromusic
● Facebook → www.facebook.com/anromusic
•••••••••••••••••••••••••••••••••••••••••
♥ Submit Your Music >>> Submit@EDMLead.com ♥
♥ The @EDMLead Network ♥
Check out our partners ツ
—> @SickTaste ✌
Gain 1000's of Followers ツ
—> hypeddit.com/#_l_2o ✌
^^^ Rocket fuel ✔
•••••••••••••••••••••••••••••••••••••••••
If you love this.. Click the [↻ Repost] button
With over 250,000 fans across our network, we're really passionate about discovering new talent and actively seeking out the future generation of producers who will lead the electronic movement.
•••••••••••••••••••••••••••••••••••••••••
♥ Follow EDMLead ♥
● Soundcloud → @EDMLead
● Facebook – www.facebook.com/EDMLead
● Twitter → www.twitter.com/MintTunes
● YouTube → www.youtube.com/EDMLead
● Website → www.edmlead.com
•••••••••••••••••••••••••••••••••••••••••
As a music blog and huge fans of the culture surrounding electronic dance music, we're serious about delivering ONLY the richest quality music content while continuously striving to offer our fans the latest news, videos and festival updates from around the world.
View more music
Danceproject.info - a non-profit product, and it is thanks to the advertising we support and develop our services.

We would be grateful if you disable AdBlock on our website.

Thank you.