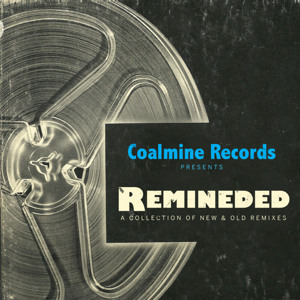 Big Noyd, Large Professor & Kool G Rap – Naturally Born (Cookin' Soul Remix)
0
about music
Stereogum Premiere: http://bit.ly/1ttmsgiIt's next to impossible to put down the creative genius that is Cookin' Soul. With nearly a decade of remixes, and mashups under their belts, the Spanish duo has proven to the world that they have a knack for bringing out the best in any artist they decide to sonically reconstruct. But what would happen if they took a direct flight to Queens? On the Big Noyd, Large Professor and Kool G Rap featured street banger "Naturally Born," that's exactly what happens. After recently appearing on Coalmine Records' decennary compilation LP, Unearthed, the original Ayatollah produced head nodder, provided a nostalgic backdrop for the trio to do their thing; this time around, Cookin' Soul have taken the track to new heights by giving an Uprock-themed overhaul to the original, connecting more to the era of Shell Toes and dookie rope chains, than the time when Timbos and gold medallions reigned supreme. Both versions are now available through Coalmine Records as a limited edition 7-inch 45, exclusively for #BlackFriday, which can be purchased via Fat Beats. For more hard hitting, innovative remixes, make sure to check out the January 20th release of Remineded: A Collection of New & Old Remixes, which includes features from the likes of Blu, Royce da 5'9″, Heltah Skeltah and Kool G Rap, and includes remixes from Large Professor, Diamond D, M-Phazes, Audible Doctor, and more! 'Remineded' is now available for pre-order, via iTunes.
Original Version: https://soundcloud.com/diamondmedia360/big-noyd-large-professor-kool?in=diamondmedia360/sets/big-noyd-large-pro-kool-g-rap
Buy-Links:
• iTunes ('Remineded' Pre-Order): http://bit.ly/11ZC58A
• "Naturally Born" (7-inch Vinyl): http://bit.ly/1uWm13v
Tracklist:
01. Heltah Skeltah (feat. DJ Revolution) – "Midnight Madness" (Audible Doctor Remix)
02. Skyzoo – "Strung Out" (Small Professor Remix)
03. El Da Sensei (feat. MeLa Machinko) – "2 The Death" (M-Phazes Remix)
04. Supernatural – "Altitude" (GMJ Remix)
05. Blu (feat. MeLa Machinko) – "Kiss the Sky" (Large Professor Remix)
06. Royce da 5'9″, Skillz & Diamond D – "One for the Money" (Mananz Remix)
07. Big Noyd, Large Professor & Kool G Rap – "Naturally Born" (Cookin' Soul Remix)
08. Blu & Nottz (feat. Nitty Scott, MC) – "Boyz II Men" (Diamond D Remix)
09. Sean Price, Billy Danze & Maffew Ragazino – "Land of the Crooks" (Divided Souls Ent. & DJ Pain 1 Remix)
10. Guilty Simpson & Small Professor – "Go" (Zilla Rocca Remix)
Coalmine Records Online:
• Instagram: instagram.com/coalminerecords
• Twitter: twitter.com/coalminerecords
• Facebook: www.facebook.com/CoalmineRecords
• Website: coalminerecords.diamondmedia360.com
View more music
Danceproject.info - a non-profit product, and it is thanks to the advertising we support and develop our services.

We would be grateful if you disable AdBlock on our website.

Thank you.