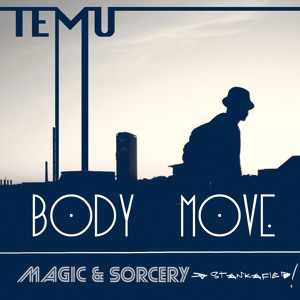 Body Move (Magic & Sorcery-STANKAFIED)
0
about music
Temu creates an entirely new composition based off the talkbox acapella of his own previous single: "Magic & Sorcery" – http://soundcloud.com/temu1/magic-sorcery-temu-radio-edit
More specifically this part: http://soundcloud.com/temu1/magic-sorcery-talkbox-excerpt
A little extra stanky for those that like to groove:-)
Literally a new song and an old song in one take,
Hold yo noses cause this one here is sure to stank,
To all my poppers and funk lovers alike,
May the funk always be with you,
Show the world your everlasting (flash)light!
www.iamtemu.com
View more music
Danceproject.info - a non-profit product, and it is thanks to the advertising we support and develop our services.

We would be grateful if you disable AdBlock on our website.

Thank you.