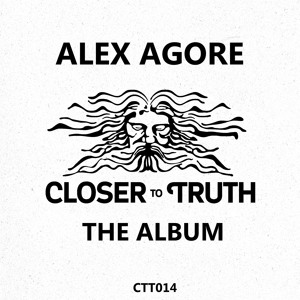 Alex Agore – Trying 2 Forget (Original Mix)
1
about music
Alex Agore – Closer To Truth LP – Closer To Truth 014
Beatport Exclusive : 24/10/2016
General Release : 07/11/2016
Written & Produced by Alex Agore
Mastering by Chemars
Closer To Truth presents… Alex Agore 'Closer To Truth LP ' We're now into our first year as a label and to celebrate this milestone we have this full length album to drop from Alex with seventeen tracks that combine his wide range of House music tastes this certainly has a lot to offer whether you're looking for some Soulful House vibes , House music with a heavy Garage swing to it or even if your preference is straight up underground thumpers this has it all and then some .
Closer To Truth:
https://soundcloud.com/closertotruth
https://www.facebook.com/closertotruthrecords
https://twitter.com/Closer_To_Truth
Alex Agore:
https://soundcloud.com/alex_agore
https://www.facebook.com/alexagore76?fref=ts
https://twitter.com/AlexAgore
https://www.youtube.com/user/MrAlexAgore
View more music
Danceproject.info - a non-profit product, and it is thanks to the advertising we support and develop our services.

We would be grateful if you disable AdBlock on our website.

Thank you.