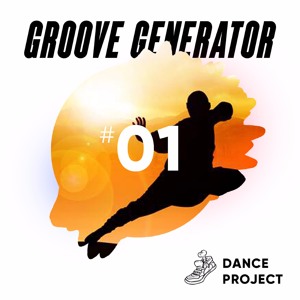 Danceproject – Groove Generator, No. 1 | Vintage Kung Fu Movies Edition
1
about music
🎧 Stream and Download: http://smarturl.it/groove_generator_1
Tracklist:
1. Charodey Jeddy – Like a Play
2. Денча – Шелк
3. CROWZ BEAT- You Gonna Battle
4. FinalKombo x Charodey Jeddy – Think First
5. Rief Chocka – Temple
6. Krysichback – Brewmaster vs Bruce Lee
7. Charodey Jeddy – Snake in a Shadow
8. DaveeThePlaya – His Name's Han
9. The Onyme x Kao – Kung Fu LA
10. Roddy Beats – Monkeys Attack (Charodey Jeddy edit)
11. DordjeSoundSystem (D55) x Charodey Jeddy – Style Wars
We are pleased to present you a new series of exclusive beat shows called Groove Generator.
Each Groove Generator will have its own theme. Beatmakers are not limited to anything. The main thing is that it must be interesting and danceable.
Supervises this show Charodey Jeddy.
Anyone can participate in them.
Groove Generator # 1 is the first pilot show. The task is to use samples from old kung fu films and martial arts (shaolin, ninja, kung fu, movies with Bruce and Jackie Chan, etc.).
Films that inspired a whole generation of beatmakers, producers and dancers.
The track must contain dialogs or samples of films or both, and an Asian melody (you can play, you can sample).
BPM is 90-110.
Charodey Jeddy is superviser:
SoundCloud : soundcloud.com/charodeyjeddy
Bandcamp: vobr.bandcamp.com
Special thanks to all producers from this show:
– Dencha: https://www.facebook.com/crispomusic
– CROWZ BEAT: https://www.facebook.com/crowz.beat.9
– FinalKombo:
– Rief Chocka: https://soundcloud.com/riefchocka
– krysichback: https://www.facebook.com/vladimir.doroni
– DaveeThePlaya: https://soundcloud.com/daveetheplaya
– The Onyme: https://soundcloud.com/theonyme
– Kao: https://soundcloud.com/kaothekangaroo
– Roddy Beats: https://soundcloud.com/mbyroddy
– DordjeSoundSystem (D55):
🎵 Genre: Electronic Hip-Hop / Abstract Hip-Hop
View more music
Danceproject.info - a non-profit product, and it is thanks to the advertising we support and develop our services.

We would be grateful if you disable AdBlock on our website.

Thank you.