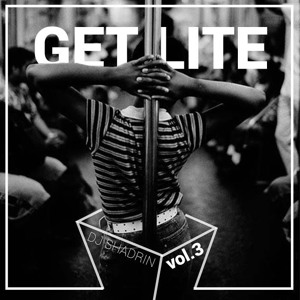 Dj Shadrin – Get Lite vol​.​3 [Preview]
1
about music
Hey, bro!Check it out!
Here is the third mixtape of DJ Shadrin for Danceproject Label! One more special edition!
If you heard the power and distraction of the previous two mixtapes, you'll be excited with the next one madness of Lite Feet sound! The fast beat will make your heart quake; your ears feel high with different sound and distorted voices.
The hit challenge of this mixtape is to show the variety of music and possibility to dance to it on the battles, jams, etc. This kind of music will be interesting for the dancers of all styles!
Evolution of Lite Feet style itself is growing and there are a lot of substyles appearing; all of them are reflected and included in this mixtape. Here you will feel the charm of Brooklyn Lite Feet blues power, incredibly awesome and atmospheric remix of unknown compositions, as well as familiar for most people tunes of Lite Feet bits that will definitely throw you into a dance!
===== Support artists =====
Chris Designs – soundcloud.com/chrisdesignsmtbgc
K Mula – soundcloud.com/kmulabeatz
KND – soundcloud.com/kenny-pabon
Hann – soundcloud.com/hannmtbgc
BSN – soundcloud.com/bsnnewmem
Kid The Wiz – soundcloud.com/kidthewiz
TyMoney – soundcloud.com/tymoneyondeck
Coma Beats – soundcloud.com/comabeatss
RellMazinn – soundcloud.com/rellmazinbeats
New Mem – soundcloud.com/new-mem-beats
KryptoSG
View more music
Danceproject.info - a non-profit product, and it is thanks to the advertising we support and develop our services.

We would be grateful if you disable AdBlock on our website.

Thank you.