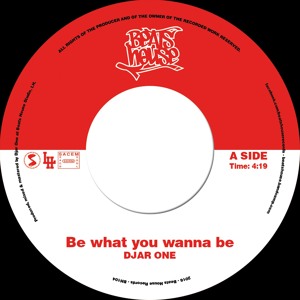 Djar One – Be What You Wanna Be / Soul Party Tune [45 Snippet]
1
about music
Beats House Records are back with a new 7″ vinyl by Djar One.
The A side "Be what you wanna be" is a rework of the Motown anthem, "Cloud Nine". Original vocals and instrumental elements from Marvin Gaye are coupled with heavy drum breaks.
On the B side "Soul party tune", Djar One is sampling a soulful french tune with fat breakbeats to burn the dancefloors.
A must-have 45 in every DJ bags !!!
LIMITED EDITION 300ex.
Available the 14th of November, 2016.
Produced, mixed and mastered by Djar One at Beats House Studio, LH.
https://beatshouse.bandcamp.com/album/be-what-you-wanna-be-soul-party-tune-45
http://www.juno.co.uk/products/djar-one-be-what-you-wanna-be/627774-01/
https://www.hhv.de/shop/en/item/djar-one-be-what-you-wanna-be-503192?p=40YpcR
https://www.jetsetrecords.net/i/425005207009/
http://www.vinyl-digital.com/en/Hip-Hop-Rap/Instrumentals/Be-What-You-Wanna-Be.html
View more music
Danceproject.info - a non-profit product, and it is thanks to the advertising we support and develop our services.

We would be grateful if you disable AdBlock on our website.

Thank you.