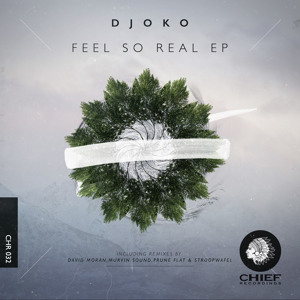 DJOKO – Feel So Real (Original Mix)
0
about music
Follow DJOKO:https://soundcloud.com/djokocologne
Chief is very happy to present a new EP by our good German friend DJOKO. The talented producer from Cologne returned with a strong Tech House record. Filled with sharp synth stabs, vocal shots and a stomping groove, this track has all the right elements for your afterhours club night. The remix duties where by David Moran, Murvin Sound, Prune Flat & Stroopwafel. The UK based David Moran made a remix with a sweet raw dub groove, perfect for the underground lovers. From France we got Murvind Sound back on remix duties. His interpretation contains a sold bass groove, accompanied with nice chord stabs and deep organ elements. Dutch resident Prune Flat created a Tech House version with a punchy sub bass. Finally we have a remix by a mysterious delicious Dutch treat, Stroopwafel delivered a groovy remix with some heavy bass action.
Feedback:
Roog (Hardsoul): dope
Shiba San: Downloaded for shiba san
Tuff Dub: Original and David Moran for my! Thanks
Martin Ikin (Soul Purpose): Original is dope
Ramon Lopez (Balearic Soul): Cool! Original Mix for me. No surprise, I'm a big fan of DJOKO. Sure will play this. Thanks! Ramon Lopez
Rich Pinder: solid EP thanks guys
Bruno Dietel (Radio Fritz): support for prune flat mix – very nice!
MSMS (Noir Music, Plastic City): Original and Prune Flat's remix are dope!!! Thanks again!
David Moran (InnerCity Records/Roots For Bloom): Wicked EP, glad to be onboard 🙂
Deep Matter: Original doing it for us
Sezer Uysal aka Spennu (Suara, Hope Recordings): Stoopwafel Remix downloaded for SEZER UYSAL
Global Dance Session: Original is phat!
Haze-M (Stayfly,Viva music): Murvin Sound Remix for me thanks
Reelow: thanks for the music!
Marco Carola (Music On): downloading for marco carola, thanks
Ricardo Espino (Suara/1605/Deeperfect/Younan/Inexplikable): nice release
Overtracked: original and Prune remix for me !
James Dax (Avec Moi, Hach, Sleazy): Can't pick out a favorite. Solid 9/10 for me
Legendary Boy (Nervous Records): Prune Flat's remix is the one for me!
Paco Osuna (Plus 8): Will try thanks 😉
YADE: Actually love all 5 of them! Original and Prune Flat fits best for me, but dowloading all 5 , thankyou!
Rob Me: Nice! Really like the Original and the Prune Flat Remix!
Utku Dalmaz (Sound Mass Records, Powerlabel): Downloading for Utku Dalmaz. Thanks.
Farfan (Rebirth): downloading, thanks
Nick & Danny Chatelain: downloading for nick & danny chatelain, thnxx
Franco Bianco (Hypercolour, Dilek, Multivitamins): Great release!!!! Thanks for the music. I will play on my radio show at Delta FM 90.3, Buenos Aires and also on my upcoming gigs! Thanks for the music!
Avondeten (Avondeten): Loving it boys! Great release!
American DJ (MBF, Maintain Replay, Ultradrum): Very good! Thanks for sending guys.
View more music
Danceproject.info - a non-profit product, and it is thanks to the advertising we support and develop our services.

We would be grateful if you disable AdBlock on our website.

Thank you.