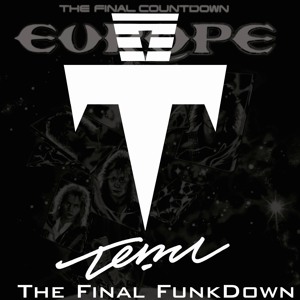 The Final FunkDown [Europe STANKAFIED]
0
about music
To celebrate the birth of TemumusicTV, an epic funk smash-up with Europe's biggest hit was chosen to helm the movement on the networks first trailer here: www.youtube.com/watch?v=xAT9pXvVxIQ
Check out Temu's 3 all new web series built to inspire, teach upcoming artists and garner support for his upcoming album Relic of the Mothership(#rotm).
BEHIND THE BEATS w/Temu
youtu.be/4XWyzTiJgcY?list=PLG1lYWViHkeq6uXXISMwJkKC-cu95G1C4
#TALKBOX WORLD
youtu.be/7BgN73IHEd0?list=PLG1lYWViHkerk6q35XBqJgcyxmxqe34MS
THE WAY OF THE STANK
youtu.be/s30y96gfDRE?list=PLG1lYWViHkeplXTNSFBYvJn3lUTuQOqgr
#Rotm info

Join My Movement On My Site!
http://www.iamtemu.com/rotm
Subscribe & Follow
http://youtube.com/c/temubacot
https://www.facebook.com/temumusic

https://twitter.com/TemuMusic
https://instagram.com/temunyc
How to Support (Buy, Stream, Donation Links)
https://temu1.bandcamp.com/
http://www.cdbaby.com/cd/temu
https://itunes.apple.com/se/artist/temu/id392791322?l=en

http://www.iamtemu.com/support.html
View more music
Danceproject.info - a non-profit product, and it is thanks to the advertising we support and develop our services.

We would be grateful if you disable AdBlock on our website.

Thank you.