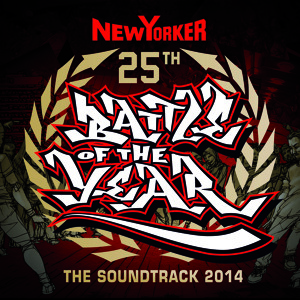 Funky Boogie Brothers – Spirit Of Dance
0
about music
Battle Of The Year Soundtrack 2014 OUT NOW!
MP3s / WAVs available via:
iTunes: https://itunes.apple.com/album/id9287…
Bandcamp: https://botysoundtrack.bandcamp.com
Juno: http://www.junodownload.com/products/…
Beatport: http://www.beatport.com/label/dominan…
Google Play: http://goo.gl/dJujkz
Amazon http://amzn.to/1yS1Ky8
Our Chart "25TH BATTLE OF THE YEAR! FBB`s favorites: 25 BOTY soundtracks!": http://www.junodownload.com/charts/dj/1337365-Funky_Boogie_Brothers/1257757-Chart/
Many thanks for the support!
BOTY 2014 SOUNDTRACK – 07 – FUNKY BOOGIE BROTHERS – SPIRIT OF DANCE [BOTY TV] https://www.youtube.com/watch?v=vGJFC7kx8q8
INTERNATIONAL BATTLE OF THE YEAR 2014 – HIGHLIGHTS AGGROTV (OFFICIAL HD VERSION AGGROTV) https://www.youtube.com/watch?v=qa43KrV3bKI
JUNO RECOMMENDS BREAKBEAT
BREAKBEAT RECOMMENDATIONS NOVEMBER 2014: http://www.junodownload.com/charts/juno-recommends/628994-Juno_Recommends_Breakbeat/1202891-Chart
"Spirit of Dance (funky beats mix)" by Mildly∞Curious (Papua New Guinea) https://soundcloud.com/mildly-curious/spirit-of-dance-funky-beats-mix
View more music
Danceproject.info - a non-profit product, and it is thanks to the advertising we support and develop our services.

We would be grateful if you disable AdBlock on our website.

Thank you.