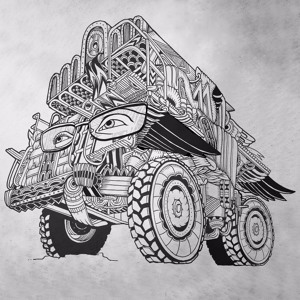 Henning – Tru Funksta (Instrumental Version)
1
about music
@Henningmusic
http://www.luckydubz.com
http://joaombcosta.com
Free DL: https://www.toneden.io/werkspace/post/henning-tru-funksta-instrumental-version
One of Arnhem's best kept secrets is Funk producer Henning. He reps the far east of the Netherlands and dropped by the Red Bull Studios Amsterdam last month.
Together with guitar player Raphael Devante, he got down and worked on the track "Tru Funksta". This instrumental version is available for free download and later this year there might be a vocal version on the way.
Show some love by hitting the REPOST button or leave a nice comment if you enjoy the music.
Again Lucky Dubz came through with some serious artwork, so make sure you check more of his work by clicking the link at the top.
Also thank you Joao Costa for shooting and editing all episodes!
Werk Space Episode 12: https://vimeo.com/149946814
@Moovmnt
http://moovmnt.com
http://redbullstudios.com/amsterdam
View more music
Danceproject.info - a non-profit product, and it is thanks to the advertising we support and develop our services.

We would be grateful if you disable AdBlock on our website.

Thank you.