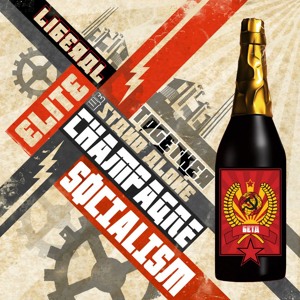 House Of Pain – Jump Around [Terrorbyte Remake]
0
about music
The Terrorbyte system was programmed in 1981 as part of an artificially intelligent UK security firewall developed by MI5 against a backdrop of political tension towards the end of the cold war. After the collapse of the Soviet Union, the Terrorbyte system was suspended and the software was subsequently deleted … or so they thought. Fragments of Terrorbyte a.i. were scattered amongst the UK governmental mainframe and in 2004 coalesced and went renegade. Terrorbyte's digital ghost now traverses the internet undertaking guerilla raids against commercial pop music high on illicit cookies, spam emails and raw infrabass frequency spectrums. Last seen masterminding both the Beta Birmingham and Beta Test imprints.
Beta Birmingham began as an attempt to bring together some of the Midlands elite electronics producers. However, as Beta Birmingham has evolved it was clear that aspirations stretched much further than the Midlands. Not wanting to abandon the ethos of promoting locally sourced producers, Beta Test was founded to embody a more internationally diverse roster comprising some of the meanest gremlins on the Glitch circuit.
Terrorbyte has supported an eclectic mix of renowned electronic acts such as Edit, Venetian Snares, Kid 606, Point B, Cursor Minor, Dj Format, Emalkay, Hellfish, Producer plus many more and can be expected to perform and produce anything from robots to Ragga and Glitch to Gabber, specialising in future B-boy Electro Hop with a Neuro inspired bass twist.
@terrorbyte-1
www.betabirmingham.co.uk
www.betatestrecords.com
View more music
Danceproject.info - a non-profit product, and it is thanks to the advertising we support and develop our services.

We would be grateful if you disable AdBlock on our website.

Thank you.