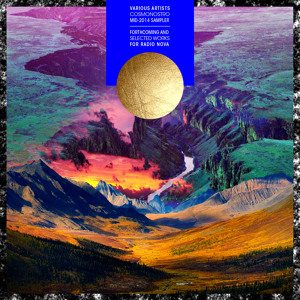 Kid Atlaas – Gourmandise #4 [from the forthcoming EP Gourmandises]
0
about music
Tracklist01 Swimming TV – Blue Sky
02 Please Hold – ✈✈ 飛ぶ 東京 (Tokyo Airport)
03 My Nina – Your Own Song
04 Pacific Shore – Mermaid Dance ft. Sarah Linhares
05 Walkingshoe – The Blaster
06 Ouska – Miam Miam Miam
07 Paul Chin – See The Forest ft. Johanna Wienhølts
08 Grillz – Cream
09 Juan Cristobal – Summer In The Hamptons ft. Jeffrey Dè Soul
10 Echo – Constellation
11 Primat – Fainaru
12 Epicure – N6MAA10816
13 CL Moons – Sky Boats
14 Neue Grafik – Ernestine
15 Kid Atlaas – Gourmandise #4
16 Dalton John – Over
About
Cosmonostro 2nd age is about to begin & we'd like to show our appreciation for your support during this past year by giving you a sneak peek of what to expect in the coming months. An opportunity to introduce new artists & announce that long-awaited project are in their final stages.
During the past year, we have pushed numerous artists, promote a wide array of music genres & we plan to go even further and deeper. This non-exhaustive compilation of sounds will provide hints on our future direction(s) and expansion.
These forthcoming & selected works are unveiled in conjunction with a publication by Radio Nova.
Credits
Compiled by @9uillaume6onte
Artwork by @kae_work_in_progress
View more music
Danceproject.info - a non-profit product, and it is thanks to the advertising we support and develop our services.

We would be grateful if you disable AdBlock on our website.

Thank you.