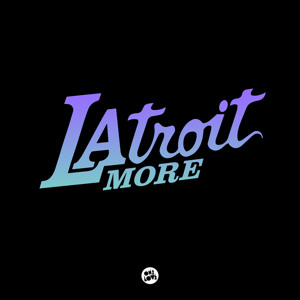 Latroit – MORE ft. duke mushroom (Dirty Mix)
0
about music
Like the track? Click the [↻ Repost] button!
Thanks Kaskade, Jason Bentley, Tensnake and the rest of our friends for the support!
sc@latroit
Follow Static Revenger:
www.staticrevenger.com
www.staticrevenger.com/twitter
www.staticrevenger.com/instagram
SC: @staticrevenger
Follow Latroit:
SC: @latroit
••••••••••••••••••••••••••••••••••••••••••••••••••••••••••••••••••••••••••••
Via: Thump.Vice.com
"In many ways, LA and Detroit are two sides of the same coin. Both cities are renowned for their robust car cultures, and both are sprawling, decentralized metropolitan areas—yet LA is known for its summery weather while Detroit is known for bitterly cold winters. This dichotomy is starkly evident on "More," the forthcoming single from Latroit, a project formed by two Southern California-based producers with roots in the D. Both constituents spent 1989 and 1990 on the road with Motor City techno pioneer Kevin Saunderson on Inner City's Big Fun world tour- Dennis White as music director, and David S. as drummer/ percussionist. The Dirty Mix of "More," the Duo's most recent musical interaction, is the frosty alternative to the summery original track. With the Dirty Mix, The original's heavily filtered and swirling, arms-in-the-air melody is stripped down and reduced to a groveling machine beat peppered with rigid old skool chord stabs"
Buy it on Beatport: http://www.beatport.com/release/more/1295840
Buy it on iTunes: http://goo.gl/aWy4Ef
View more music
Danceproject.info - a non-profit product, and it is thanks to the advertising we support and develop our services.

We would be grateful if you disable AdBlock on our website.

Thank you.