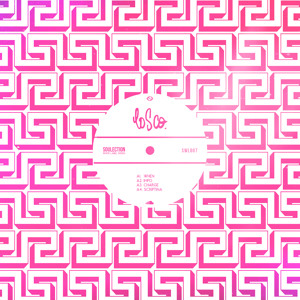 Losco – IMPO
0
about music
▶ Soulection ~ The Sound of Tomorrow▶ http://facebook.com/soulection | http://twitter.com/soulection
◈ Discover: https://soundcloud.com/loscobeats
◈ Full EP: https://soundcloud.com/soulection/sets/losco-soulection-white-label-1
◈ #WhiteLabelFriday
These past couple of months have been non-stop day in and day out. We've been traveling and spreading the sound of tomorrow. Here we are with some down time and really excited to present you our 7th White Label by a group of 4 talented guys from Genk, Belgium. They caught our attention after they dropped XXXX. When we heard it, we thought it was Carmack, but then we looked and realized it was these talented guys! They have a very versatile sound that will only make you feel it in your chest. Keep your ears and eyes open, these guys got next.
▶ Download Losco's latest release 'XXXX' via http://beatsbylosco.bandcamp.com
◈ Make sure to catch up on our whole White label Series here: soundcloud.com/soulection/sets/soulection-white-label-series
◈ Executive Produced: Joe Kay
◈ Artwork: Andre Power!
For more info go to ➫ http://soulection.com
View more music
Danceproject.info - a non-profit product, and it is thanks to the advertising we support and develop our services.

We would be grateful if you disable AdBlock on our website.

Thank you.