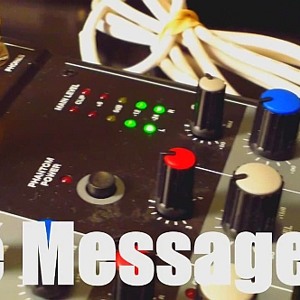 The Message: Stay on your Craft [Extended Version] (Free DL)
0
about music
Be sure to check the video to get the message:http://www.youtube.com/watch?v=vAHepHrAhu4
Edit: 11/17/12 9:50pm
I hope you all can dig. If not, it's all good. This is also a free download.
Edit: 12/28/12
Apparently, since I don't have a premium account, I can only give out 100 free downloads via soundcloud. It's all good though.
You can download it for free here: http://www.tryezz.com/download.php?f=Tryezz-Stay_on_your_Craft-Extended_Version.mp3
However, if you wish to support, feel free to donate (it doesn't have to be a lot at all): http://www.tryezz.com/#donate
Edit: 11/20/12 3:45pm
Shouts to the MC Exchange for sharing this track on their radio show: http://soundcloud.com/themcexchange/0011-motivation-turns-the
Be sure to check out their website: http://www.themcexchange.com/
Much respect to them.
Many thanks and much love y'all.
Stay cool.
Be Easy
God Bless
-Always a Student-
View more music
Danceproject.info - a non-profit product, and it is thanks to the advertising we support and develop our services.

We would be grateful if you disable AdBlock on our website.

Thank you.