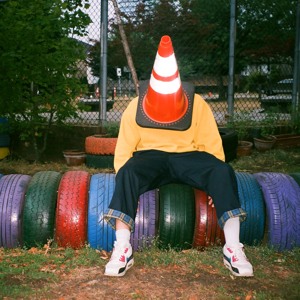 bbno$ – moves prod. lentra
2
about music
for the last time go follow https://soundcloud.com/lentra
[bbno$]
Spotify: https://open.spotify.com/album/0MHHSVfim41PzWJcPQPG5U?si=DCGVOqO-R7GHdV7rTgbf7g
Itunes: itunes.apple.com/us/artist/bbno%24/id1161580951
Twitter: twitter.com/BBNOMULA
Instagram: www.instagram.com/bbnomula
Facebook: www.facebook.com/bbnomula
Youtube video: https://www.youtube.com/watch?v=o6SW7BRe0Fw&feature=youtu.be
[LYRICS]
[hook]
I'LL PUT BANDS IN IT
THATS INVESTMENTS
WHY YO BITCH STINK
SHE NEED SOME BREATH MINTS
HOT BOY DRINKING
NEED REFRESHMENTS
CHECK MY RING BLING
RUBY RING THING
sipping on that henny got me thinking way too much on you
got switch the train of thot so i'll be thinking about the blue
double up my plays i double step like whats your next move
like how u move
now watch me move
VERSE 1:
big chain, big diamonds might just have to cop
got a fat ass that im asking her kindly to drop
might be bad fdat
but she said she aint tryna give top
so moving to the dah next
couple ladies tryna flock
bang
them shells
got my nerf that might just squeeze
dang
that smells
WHERE U GET YOUR CHEESE?
are you SWISS?
let me pull up on your bitch i need a little kiss
why dez labels hating on me
just like im chris
going on a date with your mom withchur
are you pissed?
leme
2 step to the bag,
NOW watch my pants SAggggGG
WHILE U BLAME IT ON THE LAG
LITTE BITCH 😉
[verse 2]
Move quick, double jump, I'm running fast need new shoes
New fit, gold lumps, everybody says jewels r cool
New thot, nice lumps, im sorry that she caught this screw
Red dot, nerf pumps, bite my swag you are a fool
Like who the fuck are you?
Turn a couple to a few
PUT SOME FERTILIZER ON MY MONEEY thenOF COURSE IT GREW
PULLED UP ON your on mom for just a little food but then she threw me in her room
Wait wait
Im Sorry that im I rude?
VVS, NOW THAT'S FLEX, in other words that's quite a stretch
CSS, or 1.6, yeh, either game you'll end up stressed
Crest strips, on my white gold, clean da bling bling
Like? HOW U MOVE
huh
NOW WATCH ME MOVE
u get the rest of this ???? lol MOVE HOW I LIKE LALALA
View more music
Danceproject.info - a non-profit product, and it is thanks to the advertising we support and develop our services.

We would be grateful if you disable AdBlock on our website.

Thank you.