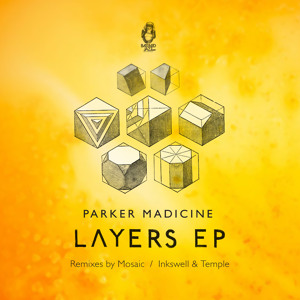 Parker Madicine – Mazimuth (Mosaic Beats Remix)
2
about music
FREE DOWNLOAD @ https://bastardjazz.bandcamp.com/track/mazimuth-mosaic-beats-remix
BUY FULL EP @ https://bastardjazz.bandcamp.com/album/layers-ep
The "Layers EP" is the first Bastard Jazz release from Milan based producer Parker Madicine. A fanatic record collector and key player of the musical politics in the northern Italian City, Parker also runs his own fledgling label CT-HI and has released music on a variety of labels over the years under a number of aliases, including 20:20 Vision, Trapez, and Carl Craig's Planet E imprint.
The Layers EP is a love letter to mid 1980's dance music production with a modern ear towards Detroit and the Future Beat production scene happening worldwide now. "Mazimuth" is a a bouncy four to the floor bubbler with analog bass squelches, sharp synth pads and scattered drums. "Carnival Into Space" brings an electronic jazz fusion vibe into it's deep boogie atmosphere, while "Song Of Life" sounds like an early Prefuse73 song lost in a world of analog modulation. Remixes come from Vancouver's Mosaic, a hip-hop producer known recently for his work with Dudley Perkins and members of Wu-Tang, who gives "Mazimuth" a Dilla inspired swagger with deep, swirling synths and big bass, while prolific Australian producer Inkswel (BBE Records) takes "Carnival Into Space" into big 1980's remix territory with his analog dub take on the song, sounding like a Chicken Lips banger that never was.
View more music
Danceproject.info - a non-profit product, and it is thanks to the advertising we support and develop our services.

We would be grateful if you disable AdBlock on our website.

Thank you.