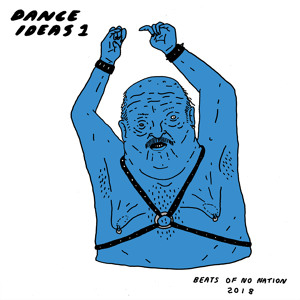 Jad & The – Outside Here Man [Beats Of No Nation]
0
about music
The taste-makers turned label-acers at Beats Of No Nation are back n' bad with their fifth release, "Dance Idea's 1" – a spankin' new VA utterly rammed to the rafters with… well tracks that make you dance!
We are premiering the B1 from label honcho Jad & The – yes the same Jad that got himself an honourable mention in Mixmag's infamous annual top 100 track listicle last year. Instead of saying "thats-that", packing his things and sailing off into the sunset on his golden yacht, he's back at it again with "Outside Here Man" – a swinging, groove ladened, house heater from the earths core. Anchored by an almost manic piano lick and bound together with percussion dusty enough to induce a low-level Asthma attack – It's one of those in which it's hard to disassociate the sound with the sun. Little sips – this one's hot!
Artist: https: //soundcloud.com/jad-lee
Label:https: //soundcloud.com/beatsofnonationradio
Cop here: https://beatsofnonation.bandcamp.com/album/dance-ideas-1
View more music
Danceproject.info - a non-profit product, and it is thanks to the advertising we support and develop our services.

We would be grateful if you disable AdBlock on our website.

Thank you.