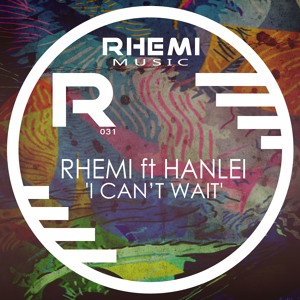 Rhemi feat Hanlei- I Can't Wait
1
about music
Back with an epic number, Rhemi team up again with the talented duo Hanlei for what sure is a special song. From beginning to end the song oozes quality and with no stone unturned it makes for something spectacular. The crew have certainly put their backs into it by bringing in a live string section which hasn't featured on a Rhemi record before but also the amazing thought provoking lyrics from the girls has made this piece stunning to listen too. Hannah takes the lead on this release and shows what she is made of in fine style, from her low tones to her hair raising high notes she proves she was born to do this. The sonic landscape produced by Rhemi has a trippy nature emerged in it but holds you in with its interesting musical arrangement and of course driving dance vibe.
Rhemi Ft Hanlei – I Can't Wait
Produced and Arranged By Rhemi (Ziggy Funk & Neil Pierce)
Written By Z.Kiggundu, N.Pierce, H.Khemoh. A.Gordon
Vocals performed by Hannah Khemoh
Lyrics written by Hanlei H.Khemoh & A.Gordon
Strings played by Alex Barnes & Anna Croad
Strings recorded at Vanguard Studio Vauxhall, London
Drum programming by Neil Pierce & Ziggy Funk
Keyboards and Guitar played by Ziggy Funk
Mixed & Mastered by Ziggy Funk at the Brewery, London
………………………………………………
FOLLOW US
For licensing and inquires : rhemiproductions@gmail.com
www.facebook.com/RhemiMusicofficial
soundcloud: @rhemimusic
Twitter: @rhemimusic
Instagram: @rhemimusic
View more music
Danceproject.info - a non-profit product, and it is thanks to the advertising we support and develop our services.

We would be grateful if you disable AdBlock on our website.

Thank you.