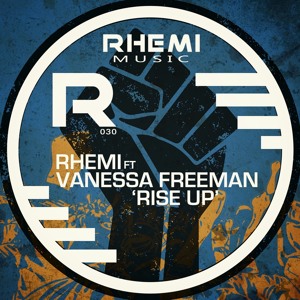 Rhemi Ft Vanessa Freeman – Rise Up
1
about music
Vanessa Freeman is singer who Rhemi have been wanting to work with for long time now and thanks to the lucky stars and the music gods that be it has finally happened. The effortless vibe that Vanessa brings to the table is synonymous with all her work and this one included. In a time where humanity is seeing and ever changing environment it still feels like we're still living in the past on certain issues. This is what 'Rise Up' is about, taking the time realise and take note of whats is going on around us and helping to make a change for the positive when you can. Eloquent lyrics put together from the London based singer coupled with the driving back drop from Rhemi helps this message get across and if you're still not sure on that then the Dub mix is sure to get you on the blind side.
Rhemi Ft Vanessa Freeman – Rise Up
Written by Z.Kiggundu, N.Pierce, V.Freeman
Produced & Arranged by Rhemi (Ziggy Funk & Neil Pierce)
lyrics & Vocals performed by Vanessa Freeman
Drum programming by Rhemi
All keyboards and Vibraphone by Ziggy Funk
Mixed & Mastered by Ziggy Funk at The Brewery, London
View more music
Danceproject.info - a non-profit product, and it is thanks to the advertising we support and develop our services.

We would be grateful if you disable AdBlock on our website.

Thank you.