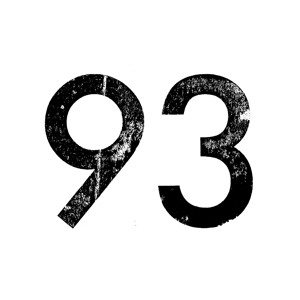 Robosonic – Dedicated
0
about music
"This goes out to all my peoples in the city!"
Early DJ support for the EP:
Todd Edwards, Claptone, Daniel Bortz, Felix Da Housecat, Mat.Joe, Kant, Ardalan, Leftwing & Kody, Nora En Pure, Tapesh, Munk, Niko Schwind, Monte, Thabo Getsome, Shir Khan, Christian Martin, Sepehr, K.E.E.N.E., Pawsa, Functionist, Deux Tigres, Stefano Ritteri, Sean Roman, Look Like, Neoteric.. ++
RELEASE INFOS:
ROBOSONIC – Good Feel EP
A1 ROBOSONIC – Good Old Feel feat. MASTA ACE (12″ Version)
A2 ROBOSONIC – Dedicated (12″ Version)
A3 ROBOSONIC – Life Is Like (12″ Version)
"They can't stop and they won't stop!
It's always a thrill to welcome back one of the most unique and successful acts in our roster. Berlin based Cord and Sacha, duo also known as Robosonic, have been crafting hip hop and soul infused house jams for OFF Recordings in the last couple of years.
While staying true to themselves in keeping an undogmatic approach to club music, this sound has become a solid parameter in their energetic DJ performances. We are happy to bring them back with an EP showcasing all of this magic in 3 amazingly engineered tracks.
On this release with the lucky golden era catalogue number "93", Robosonic's organic blend of classy house music and classic hiphop goes next level again: New York rap legend Masta Ace, originally part of the famed Juice Crew in the mid-80s (with Marley Marl, Biz Markie, Big Daddy Kane among others!), known for collaborations with artists such as MF Doom, influencing rappers like Eminem, and still now known as one of the realest rappers alive, made a teenage dream come true for Cord when he recorded an original feature part and hook for Robosonic on top of their soulful "Good Old Feel"! A radio cut, boasting the full vocal performance by Masta Ace, is not included in this 3-tracker, but rather saved up for the upcoming Robosonic album.
"Dedicated" builds on a vinyl from Sacha's collection – this dirty jacking track is a dancefloor bomb! Uncompromisingly fun to play and dance to, it features a catchy sax lick and hip hop vocal cuts, toying with ghetto snare rolls and punchy drums. A nasty piece of house music that's hard to forget.
Finally, "Life Is Like" completes this journey into the golden age of hip hop. Inspired by one of the greatest producers of this era, sample workout and vocal cuts mix perfectly with drum machine beats and bass-heavy drops. There's even a crafty shout out to Big L, who used to speak with criminal slang, until the sad day he was shot…
Celebrate life before it's over!"
XXX
info@robosonic.cc
www.facebook.com/Robosonic.Berlin
View more music
Danceproject.info - a non-profit product, and it is thanks to the advertising we support and develop our services.

We would be grateful if you disable AdBlock on our website.

Thank you.