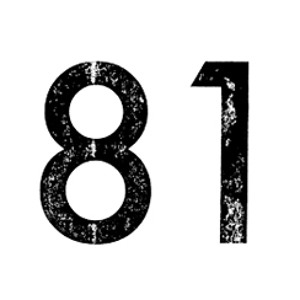 Robosonic & Mat.Joe – You On You
0
about music
Here's our collab with Mat.Joe for the 5 YEARS OFF EP!
DJ SUPPORT of the EP:
Groove Armada, Huxley, Miguel Campbell, Tensnake, Reboot, Hector Couto, Betoko, Franco Bianco, Tapesh, Waifs & Strays, Atapy, Supernova, Animal Trainer, Piemont, DJ T. & MANDY, Zombie Disco Squad, Tiger Stripes, Joyce Muniz, Monte, Kellerkind, Djuma Soundsystem, Nhan Solo, Robert Owens, Shir Khan, Jay West, Tough Love, Lutzenkirchen, Bubba, Timo Garcia, Chad Andrew, Noah Pred, No Dial Tone +++
RELEASE INFOS:
Half a decade together. OFF Recordings has proudly reached the 5 year birthday mark and we are happy to share our celebrations with our loyal fans with an extended tour and a very exciting release project. We tangled our core acts and asked them to work on some special collaborations to spice up our evergrowing catalogue. A perfect family picture consisting of our amazing roster of talent, the ones that will be carrying our unique party flavor all over the world on this series of parties.
First comes a 3-way collaboration with our label boss André Crom teaming up with breakthrough producer Chi Thanh and vocal wizard Kevin Knapp to deliver "While You Stand" a deep house bass-driven tune with dominating rap vocals and clever synth arrangements to create a hip-house dancefloor vibe.
Next in line we got the praised duo Leftwing & Kody getting in the studio with another couple of brilliant creators, Kruse & Nurnberg, to launch "Turning", a bass-house killer packed with diva vocal snippets and all the ingredients to become a stand out track in any house mix.
Another important part of our family are the guys from Robosonic and Mat.joe…who get back together after their great "Got Game" release and send us yet another fantastic bass-house inspired song, with cool vocal sampling and an infectious flow.
To close up the package, hit-maker Purple Disco Machine and Teenage Mutant pair up to produce "Little Treehouse", a more percussive number, with a great groove, hip hop stabs and string and an overall mysterious yet dancefloor friendly vibe that will sure drive everyone mad…
We are very excited about introducing our whole family to everyone out there, we are OFF recordings and we are here to rock your party!
View more music
Danceproject.info - a non-profit product, and it is thanks to the advertising we support and develop our services.

We would be grateful if you disable AdBlock on our website.

Thank you.