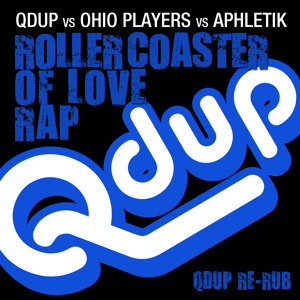 Roller Coaster Of Love Rap (Qdup Re – Rub)
0
about music
Simply click through this link to follow my Soundcloud here, then download the tune free-
http://tinyurl.com/mwht4r3
Feel free to PM me if you have any issues downloading
Like the track? Please click the Repost ↻ button and spread the funk like fire!
Here's a fresh Qdup re-rub flipping a classic Ohio Players sample with fresh beats, bass and booty shaking raps from Aphletik. We're aimed straight at the dance floor, riding the line between booty breaks, classic disco funk and hip hop. Qdup fans may have heard this in his recent DJ sets. It has been road tested and is known to make butts shake!
Qdup vs Ohio Players vs Aphletik
"Roller Coaster of Love Rap"
=================================
Keep up with Qdup online-
twitter.com/QdupMusic
soundcloud.com/qdupmusic/
www.facebook.com/QdupMusic
www.youtube.com/qdupmusic
View more music
Danceproject.info - a non-profit product, and it is thanks to the advertising we support and develop our services.

We would be grateful if you disable AdBlock on our website.

Thank you.