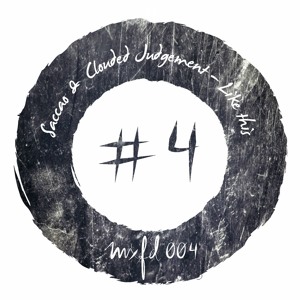 saccao & clouded judgement – like this
0
about music
[ BEATPORT :: bit.ly/MXFD004 ]
/ click [ ↻ repost ] button, if ya like it /
https://soundcloud.com/saccaodj / https://soundcloud.com/cloudedjudgement / https://soundcloud.com/andrewkinree / https://soundcloud.com/nohopes / https://soundcloud.com/nopopstar
Powerful fourth release from the greek resident of Mix Feed Agency – Saccao, in collaboration with the UK homies – Clouded Judgement! Original tune + three tight remixes – the correct addition to ensuring that every time this release sounded different on the dancefloor. Now the time come to evaluate these 4 unique tracks, LET'S GO!
[ ITUNES :: SOON ]
[ WWW.MIXFEED.RU ]
/ MIX FEED AGENCY /
www.vk.com/mixfeedagency
www.facebook.com/mixfeedagency
/ FOLLOW PROMO LINKS /
soundcloud.com/mixfeedru / soundcloud.com/zer0day
www.facebook.com/mixfeedru
www.mixcloud.com/mixfeed
www.twitter.com/mixfeedru
www.vk.com/mixfeed
View more music
Danceproject.info - a non-profit product, and it is thanks to the advertising we support and develop our services.

We would be grateful if you disable AdBlock on our website.

Thank you.