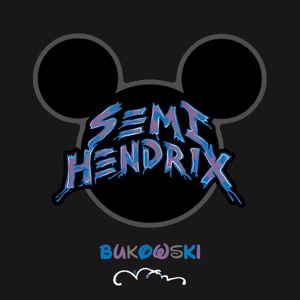 Semi Hendrix – Bukowski (feat. DJ Starscream of Slipknot & Russell Peters)
0
about music
Ras Kass & Jack Splash are Semi Hendrix http://geni.us/1QU2
Legendary west coast mc Ras Kass berates the present Mickey Mouse mainframe over 3x Grammy Award winning producer Jack Splash's incredible head spinning theme park production. Add to the mix heavy metal supergroup Slipknot's DJ Starscream providing mesmerizing cuts and comedian Russell Peters and you have a complete mind-altering track from the creators of Semi Hendrix "Breakfast At Banksy's".
View more music
Danceproject.info - a non-profit product, and it is thanks to the advertising we support and develop our services.

We would be grateful if you disable AdBlock on our website.

Thank you.