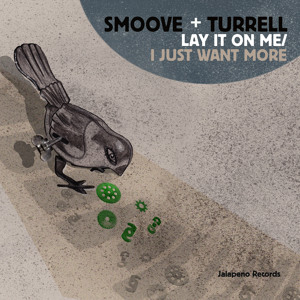 Smoove & Turrell – Lay It On Me
0
about music
Lay It On Me / I Just Want MoreJAL 174
Release Date 14th April
Newcastle's finest Smoove & Turrell are back with their third studio album Broken Toys. Their rise through the ranks of British soul has been unstoppable and this debut release from the album sends the signal that they fully intend for 2014 to be the year they take their unique brand of northern soul worldwide on a major scale.
Having broken through onto the Radio 2 playlist in the UK with their last album Eccentric Audio the boys then went on to repeat the trick gaining national playlists in Holland, France and Germany and gaining the support of influential tastemaker stations like KCRW in LA who made the single Hard Work "Todays Top Tune".
As most KCRW DJ's are also Hollywood Music Supervisors this then led to Moby like levels of sync activity for the band with S&T's Music being used on 2 US TV shows / a US feature Film / a video game / a US TV ad / a UK TV ad / a French TV synch and a whole host of UK TV syncs including Strictly, Corrie and Match of The Day.
A year of writing and recording fast forwards us to right now with the band gearing up for a month of UK touring in June and a summer of festival appearances to promote their new album.
Scheduled for release in May, Broken Toys is another jump forward both in terms of production and appeal. Sparkling pop songs flirt with disco influenced floor fillers in between the blues, jazz, funk & soul the boys are so well known for.
I Just Want More showcases the incredible songwriting and melodic appeal of this band.
For more info contact trevor@jalapenorecords.com
LIVE BOOKINGS CONTACT EMA@NOSURAK.CO.UK
DJ BOOKINGS EUROPE CONTACT FRANK@BUREAU45.COM
View more music
Danceproject.info - a non-profit product, and it is thanks to the advertising we support and develop our services.

We would be grateful if you disable AdBlock on our website.

Thank you.