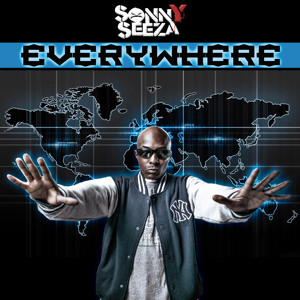 Sonny Seeza – Everywhere (prod. by DJ Def Cut)
1
about music
Video: https://youtu.be/Qwzm0Q4hXRY
Ambrosia for Heads Premiere: http://bit.ly/1ZYOcdD
"Everywhere" is a brassy, catchy new banger from Sonny Seeza, the Brooklyn hardcore Hip-Hop kingpin who is one of the original members of Onyx (formerly known as both Suavé and Sonsee). Since striking out on his own in 2009 with 'Tytanium,' he's been working on a follow-up LP, 'Bridges,' that's set to drop February 26th.
That leaves us with plenty of time to keep "Everywhere" on full blast. Amid clever lyrical turns from Seeza, the track escalates into a pure slapper thanks to Switzerland's, DJ Def Cut.
With the horns sounding off behind him, Seeza's bars are especially potent during the second verse. It's brimming with questions aimed at listeners of all kinds, from those with gigantic egos (so big they can't fit through a door), to those who may prefer one genre or another. And it all blends perfectly into the hook, which absolutely deserves to be heard in a live setting.
'Bridges' will be available online wherever music can be streamed and purchased, through Empire Music.
Sonny Seeza Online:
• Facebook: http://on.fb.me/1OqUxJ9
• Instagram: https://www.instagram.com/sonny_seeza
Twitter:
• Sonny Seeza: https://twitter.com/MrSonnySeeza
• Empire Music: https://twitter.com/EmpireMusicCH
• DJ Def Cut: https://twitter.com/DJDefCut
View more music
Danceproject.info - a non-profit product, and it is thanks to the advertising we support and develop our services.

We would be grateful if you disable AdBlock on our website.

Thank you.