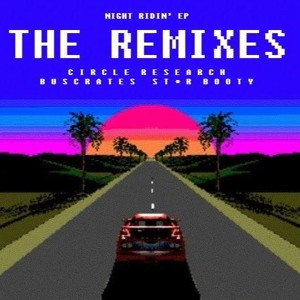 The Precious Lo's & Tyler Smith – Still The Same (BusCrates 16-Bit Ensemble Remix)
2
about music
The Precious Lo's & Tyler Smith – Night Ridin' EP: The Remixes
Here are three stellar remixes to keep your systems thumping this summer.
First up, modern funk superstar BusCrates (@buscrates-16-bit-ensem) delivers a super dope laid-back summertime vibe on Still The Same.
Next, a brand new collabo between Gil Masuda & Jason Oculto as St4r Booty (@st4rbooty)! It's Night Ridin' on a Prince-influenced, dance floor synthesizer funk tip.
Last but not least, the Circle Research (@circle-research) boys bring their DJ skills to the test with their mash up of Without You over Evelyn "Champagne" King's boogie classic, Love Come Down.
Tracklisting:
1, Still The Same (BusCrates 16-Bit Ensemble Remix)
2. Night Ridin' (St4r Booty Remix)
3. Without You (Circle Research x Love Come Down Remix)
Still haven't checked out the OG versions? The Night Ridin' EP is available for free download here: soundcloud.com/the-precious-los/sets/the-precious-los-tyler-smith-1
View more music
Danceproject.info - a non-profit product, and it is thanks to the advertising we support and develop our services.

We would be grateful if you disable AdBlock on our website.

Thank you.