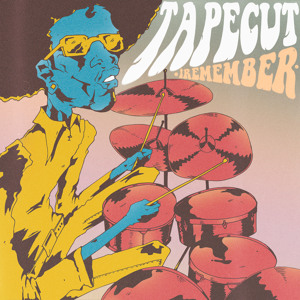 tapecut – Crux
0
about music
Hello, dear listener!As long as one does not talk about his feelings, nothing will change. It's the same with music: as long as you will not feel like you sound inside – everything will be as before. Especially if you will be 20 years old today, you live in a tangible world of sounds, which is long and not without loss been building itself. It tells about the album «IREMEMBER», the release of which fell on the birthday of its author – tapecut. And this "story" we hear the language of funk as a strong emotional component, which lives in a rare kind of sound with the key to the soul of the listener.
Each track of «IREMEMBER», seems to be saying, "You can afford all sorts of pieces, but, in any case, do not let yourself get old inside." In such moments, we cease to move forward with the former carefree and easy, because we listen to anyone, but not to itself. Indeed, sometimes we do not have enough confidence to know for sure about the right direction to his own, and nobody's more controversial place on the island life. And then comes an urgent need for things that will make your world shudder. Is it possible to stay calm during a self-confident thoughts that you might stop?
View more music
Danceproject.info - a non-profit product, and it is thanks to the advertising we support and develop our services.

We would be grateful if you disable AdBlock on our website.

Thank you.