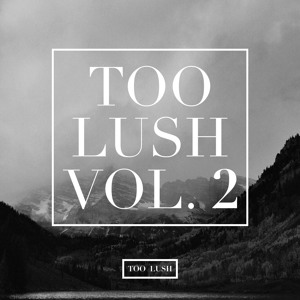 Weird Inside – Falling Suitcase
0
about music
Follow @Weirdinside
Too Lush is back and will be releasing seasonal compilations. Too Lush Volume 2 features fresh and fulfilling vibes from our crew and guest artists for the Winter of 2014. This compilation starts off at a chill 95 BPM and finishes off strong and steady at 160BPM. With styles ranging from Chillwave to Future Beat and Jersey Club this compilation has something for everyone. We are a forward thinking collective and we'll always push the music forward. It is our mission. Always looking for the perfect beat.
All artwork by – @thisishasta
Founder – @knitewatch
Co-Founder – @STVYRVRE
Beats + Tropical Euphoria
۞▬▬▬▬▬▬۩۞۩▬▬▬▬▬▬۞
THE CREW:
❁Kyle Cook – @kylecookmusic
❁Jengi Beats -@jengibeats
❁Drainpuppet – @drainpuppet
❁Mstk – @m4s4t4k4
❁Dj Joe Block -@djjoeblock
❁Mack Blajik – @mackblajik
❁Yitaku – @yitakulxiv
❁Branstone – @djbranstone
❁Muma – @mutemaximus
❁Subvanity – @subvanity
❁Real Slow – @realslowbeats
❁Purple Dolphin – @purpledolphin
❁Jon Sigs – @jon-sigs
❁DJ Swisha Sweet -@djswishasweet
❁Joe Peterson – @joepetersensounds
View more music
Danceproject.info - a non-profit product, and it is thanks to the advertising we support and develop our services.

We would be grateful if you disable AdBlock on our website.

Thank you.