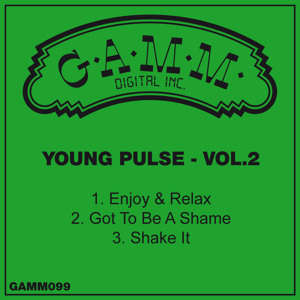 Young Pulse – Shake It
0
about music
Bonjour everyone, after the great success of my "Young Pulse – Paris Edits vol. 1" in 2014, I am back today with the volume 2, featuring some very hooooot new reworks of Rhyze, Spinners, & GQ. A must have 😉
Enjoy & comment !
Check out the great review made by Picadilly Records :
"Enfant Terrible of the disco scene, Gallic genius Young Pulse returns to GAMM with the second instalment of his "Paris Edits" series. If you copped the first volume then you'll know exactly what's on the menu; funk, soul and disco grooves and no messin' around! We head straight to the club on the A-side with "Enjoy & Relax", as Young Pulse reworks (or is that remixes?) Rhyze's soulful disco stomper to perfection. The re-EQed kick and bubbly bassline are as meaty as your local charcuterie, while the uplifting chord progression adds a subtle hint of fromage to get your tastebuds working overtime. Don't be put off though, I'm thinking more the mild flavour of Brie than the hefty pong of a Pont l'Eveque. On the B-side, the dynamic Frenchman zooms us far across the ocean to the shores of Brazil (perhaps he can say hi to Piccadilly staffer Martin while he's at it) for a smooth and jazzy bossa edit of soul classic "It's A Shame". Closing the EP in feel good fashion is Young Pulse's driving disco funk edit of GQ classic "Shake". As you'd expect, the bassline is king here, powering the Chic-esque strings and sunny vocals from the top to the bottom. The up-and-coming Frenchman delivers classic GAMM material here, no fuzz whatsoever! "
View more music
Danceproject.info - a non-profit product, and it is thanks to the advertising we support and develop our services.

We would be grateful if you disable AdBlock on our website.

Thank you.