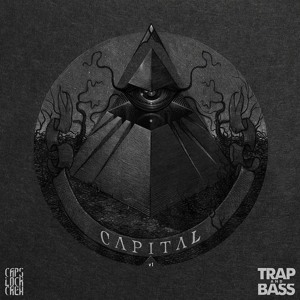 ZAGOR – RHINO (Original Mix)
0
about music
CAPSLOCK CREW IN COLLABORATION WITH TRAPANDBASS PRESENT TO BRING YOU, THE "CAPSLOCK [CAPITAL] COMPILATION V1. FEATURING 17 NEW COLLABORATIONS AND ORIDINALS RECORDS FROM SOME OF THE MEMBERS AS WELL AS A BONUS TRACK FROM CAPSLOCK EMCEE LEVA.
TRACKSLIST INCLUDES:
1. 8Er$ x KURK KOKANE x Mr.Bill- OUTRAGE (Ft.Ddark)
2. BENTZ x G-Rex – ROCKERS
3. DIREKTOR x TOPKI – MY BAD (Direktor VIP)
4. HPNTK – RAISE UP (Original Mix)
5. YOOK!E x RASBERRY – VEX
6. GLD – MUNEY (Original Mix)
7. SLAKK & CAYLBOI – OUTA HERE
8. RIOT TEN Ft Mikey Cloud – RIOT (Original Mix)
9. AMPR – CUTOFF (Original Mix)
10. QUIX – PUMPED (Original Mix)
11. dOpe Tendencies – THE TRANSLATION (Original Mix)
12. REKON – DESTROY (Original Mix)
13. LORDOF MAXIMUS – NATTY DREAD (Original Mix)
14. SLAKK x G-REx – YERP
15. RIVEN – CAPTCHA (Original Mix)
16. NATURAL SELECTION – STEP UP (Original Mix)
17. ZAGOR – RHINO
[BONUS TRACK] FURIOUS – CORDIAL (Produced By $WI$HA and M – Phazes)
A HUGE THANK YOU GOES OUT THE PRODUCERS FEATURED ON THIS COMPILATION, A HUGE THANK YOU TO TRAPANDBASS FOR TAKING PART IN THIS WITH US, & A MASSIVE THANK YOU TO EVERYONE WHO CONTINUES TO SUPPORT CAPSLOCK CREW AND THE ARTIST INVOLVED! CHEERS TO YOU AND HAPPY HOLIDAYS!
#CAPSLOCK
#CAPSLOCK
View more music
Danceproject.info - a non-profit product, and it is thanks to the advertising we support and develop our services.

We would be grateful if you disable AdBlock on our website.

Thank you.