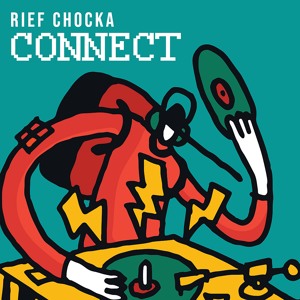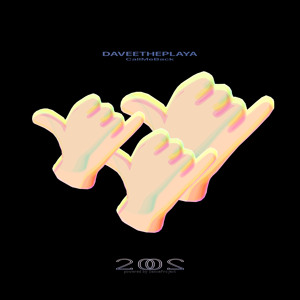 DaveeThePlaya – CallMeBack
VA – Groove Generator, No. 14 | Danceproject edition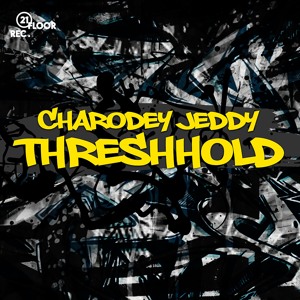 Charodey Jeddy – Threshhold | Free Download
View more music
All Star Jam | (Bonus) | Fair Play Dance Camp SHOWCASE 2019 | Powered by Podlaskie
FOLLOW FAIR PLAY DANCE CAMP HERE ON WWW:
https://www.fpdancecamp.com
Follow Fair Play Dance Camp here on Instagram:
https://instagram.com/fairplaydancecamp
Follow Fair Play Dance Camp here on Facebook:
https://www.facebook.com/fairplaydancecamp
Fair Play Dance Camp - The biggest educational dance festival in Europe. It's the event you want to join, when you are ready to learn from the best choreographers in the world and when you understand that dance workshops can be a breakthrough experience for your passion and stage career.
Fair Play Dance Camp SHOWCASE 2019 powered by Podlaskie - The best choreographers and your favorite teachers live on stage during one magical evening. Fair Play Dance Camp SHOWCASE gives you exceptional performances, amazing dancers doing their best, wonderful audience and unforgettable experience. Get comfy and feel the emotions coming from the stage!
Podlaskie is the greenest part of Poland. This eastern corner of our country is known for its peacefulness, natural values and hospitality. Podlaskie is also colorful mix of multiple cultures and traditions. For years Fair Play Dance Camp is joining cultures, languages and skin colors just like Podlaskie. We proudly represent this extraordinary place amongst polish and worldwide dancers. Thanks to events like Fair Play Dance Camp Podlaskie Voivodeship grows stronger and becomes an important spot on the map of polish arts and culture.
FOLLOW PODLASKIE HERE ON WWW:
https://www.wrotapodlasia.pl/en/
TEACHERS of FAIR PLAY DANCE CAMP 2019:
►Lyle Beniga (USA)
►Diana Matos (USA)
►Ian Eastwood (USA)
►Bam Martin (USA)
►Kapela Marna (FRANCE)
►Nika Kljun (USA)
►Dylan Mayoral (UK)
►Taiwan Williams (USA)
►Jake Kodish (USA)
►Bailey Sok (USA)
►Sean Lew (USA)
►Duc Anh Tran (HUNGARY)
►Kevin Paradox (NETHERLANDS)
►Nat Bat (USA)
►Anthony Lee (USA)
►Laure Courtellemont (USA/FRANCE)
►Zacc Milne (IRELAND)
►Kenzo Alvares (NETHERLANDS)
►Shaun Evaristo (USA)
►Jojo Gomez (USA)
►Brian Puspos (USA)
►Nick Demoura (USA)
►Maniek Kotarski (POLAND)
►Lando Wilkins (USA)
►Shay Latukolan (NETHERLANDS)
►Jade Chynoweth (USA)
►Jaja Vankova (USA)
►Poppin John (USA)
►Ibuki Imata (JAPAN)
►Monyett Crump (USA)
►Pam de Brito (BRAZIL)
►Twincity (GEORGIA)
Dancers:
Dylan Mayral, Ibuki Imata, Poppin John, Kenzo Alvares, Ian Eastwood, Shay Latukolan, Kevin Paradox, Taiwan Williams, Nat Bat, Jyde Chynoweth, Kapela Marna, Sean Lew, Bailey Sok, Anthony Lee, Shaun Evaristo, Duc Anh Tran, Lando Wilkins, Zacc Milne, Jake Kodish, Ricky Cole
Host:
Ricky Cole
Edited by:
Borys Dubiański
Camera:
Michał Wilk (Evil Wolf Studio)
Grzegorz Gross
Aleksandra Zegarowska
Michał Chudecki
Stage visuals - Adam Nyk (ICONYK)
(https://www.facebook.com/iconyk)
Music:
DJ Timon
Donae'o featuring Sway - I'm Fly
Omar - Dancing
Major Lazer - Pon De Floor (feat. Vybz Kartel)
Mc Fioti, Future, J Balvin, Stefflon Don, Juan Magan - Bum Bum Tam Tam
J. Cole – MIDDLE CHILD ft Malcolm & Slenderwolf in Tokyo edited by Theo @yakfilms
Music "Middle Child" by J Cole @realcoleworld
htt://www.youtube.com/watch?v=WILNIXZr2oc
Last year in 🇯🇵 with little brother @maj.oak and @slenderwolf dancing in the streets. Edited by one of our new youth editors in training @theosenders from @destinyartscenter
About this trip to Japan, Malcolm had won our Yak to the Bay event which happens every year in Downtown @oakland for @artandsouloakland and his first prize was a trip to Tokyo for @dexteritydanceleague thank you to @chasingctut
#middlechild #yaktothebay #firsttimeinjapan #tokyodance
© YAK FILMS
JABBAWOCKEEZ – TOOSIE SLIDE by DRAKE (DANCE VIDEO)
JABBAWOCKEEZ dance video to "TOOSIE SLIDE" by @Drake
Song: Toosie Slide by Drake
S/O The Creators @Toosie @Ayo & Teo
BUY MERCH, TICKETS TO OUR SHOW, and MORE at:
http://www.jbwkz.com
SUBSCRIBE TO OUR YOUTUBE CHANNEL FOR MORE CONTENT!
http://www.facebook.com/Jabbawockeez
http://www.twitter.com/Jabbawockeez @Jabbawockeez
http://www.instagram.com/Jabbawockeez @Jabbawockeez
Shot + Edited by ChristianFGY (@christianfgy_):
http://www.instagram.com/christianfgy_
#ToosieSlide #Drake #jabbawockeez #dance
View more video