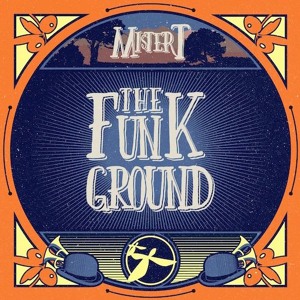 Mister T. – The Gospel Way
0
about music
With a second EP release in a raw, Greek based producer Mister T. brings this time his excellent fresh Nu Funk release, produced with plenty of break beats and grooves, tons of smoky guitar riffs, tasty horns hooks, plenty of funk keys, samples and rhythms. This is what "The Funk Ground" is all about.
Opening track features Lucy Lune Gillespie on the vocals, here rare groove is blended with great funk & soulful vocals. Break beat meets joyful electro-funk, is all about the second track, while break beat meets jazz & funk on the third track. Yes we are stuck in this great vocal loop! Closing track is the combination of freestyle funk breaks with a latin touch. Get your groove on!
Cover Design: Vagelis Phocas.
Audiophile Analog Mastering: Angelos Timewarp Stoumpos.
Mister T. – The Funk Ground will be available on December 19, 2016 for sale in special edition CDR and digital download at timewarpstore and all mp3 retailers across the internet.
View more music