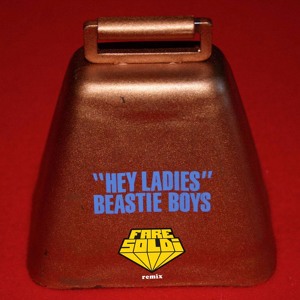 Beastie Boys – Hey Ladies (Fare Soldi Rmx)
0
about music
For their Fare Classics series, Italian disco lords Fare Soldi this time put their hands on one of their all time favourite bands: the Beastie Boys.
And they do it with a dirty rendition full of funk of one of the partiest jam from the NY iconic trio: "Hey Ladies" from 1989's masterpiece "Paul's Boutique".
Cowbells, screaming mariachis, the raw flow of Mike D., Ad-Rock and MCA are all there, mixed with a nasty frico disco vibe from Fare Soldi.
Another party jam perfect to make the dancefloor sweat and smile.
DOWNLOAD:
https://faresoldi.bandcamp.com/track/beastie-boys-hey-ladies-fare-soldi-rmx
SEND SOME LOVE:
http://www.facebook.com/faresoldimusic
http://hypem.com/track/2gf2k/Beastie+Boys+-+Hey+Ladies+(Fare+Soldi+Rmx)
View more music