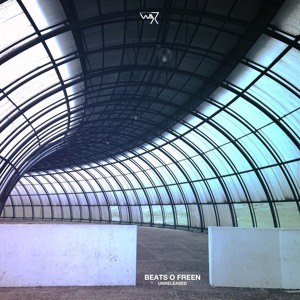 Beats O Freen – The Duke
1
about music
Beats O Freen – 'Unreleased' (Dimensions Ep teaser)
Forthcoming Dimensions' Ep | DTW 33
— iTunes & Beatport – 26th June
— Rest of the World – 3rd July
Born and raised in The Netherlands, producer Beatsofreen has gained major attention by releasing his first well-received beattape "Future Memories" back in 2011 at the age of 17.
After a successful collaboration (Global Soul EP) with Medaforacle (USA), he was signed to the Darker Than Wax family, celebrating his new EP "Coloured Dreams" (2013), a little tribute to the late & great J Dilla. With his alterego Stan Forebee (anagram!), Beatsofreen also creates more jazz-orientated beats, and most recently landed himself a feature on Okayplayer for his remix of Flying Lotus' 'Siren song'.
Ahead of his second Ep entitled 'Dimensions' which is slated to drop on the 26th of June, we are pleased to present 'Beatsofreen Unreleased' – a 3 track Ep showcasing his diversity and ability to crossover various genres. Combining dub, hip-hop, electronica and afro-rhythms, Beatsofreen's music is truly standing strong on its own.
SEEK:
soundcloud.com/beatsofreen
soundcloud.com/STAN-FOREBEE
www.facebook.com/stanforebeemusic
View more music