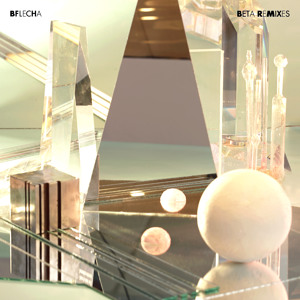 BFlecha – Mundo Bizarro ft Arufe (DJ Q Remix)
0
about music
ARKST007D BFlecha – Beta Remixes from DJ Manny, DJ Q, DJ Big O & HosoiOut September 9th
Pre-order now
http://tinyurl.com/beta-remixes
iTunes https://itun.es/i6gG4qz
"Uno de los discos iberoamericanos más avanzados, sofisticados y ambiciosos de los últimos tiempos" o "el disco de pop en castellano más logrado de los últimos 5 años" son sólo algunas de las palabras de entusiasmo escritas por la prensa especializada sobre Beta, el debut de BFlecha en formato largo.
Ahora algunas de las figuras clave en la música de club más innovadora internacionalmente reinterpretan los momentos sobresalientes de Beta, llevando el burbujeante pop del siglo XXI de la productora y cantante viguesa a una dimensión totalmente nueva en cuatro artefactos preparados para la pista.
"One of the most advanced, ambitious and sophisticated iberoamerican records of recent times" or "The most accomplished record in Spanish language pop of the last 5 years" are just some of the enthusiastic words written about Beta, BFlecha's long format debut from last year.
Now some key players in the most innovative club music worldwide reinterpret some of Beta highlights taking the already sparkling XXI Century Pop of the Vigo (Spain) based producer and singer to a total new dimension on four dancefloor ready numbers.
© + ℗ MMXIV Arkestra Discos
View more music