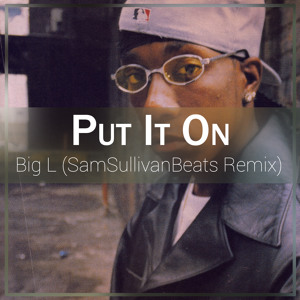 Big L – Put It On (SamSullivanBeats Remix)
0
about music
Decided to make a remix.
Brought the acapella into my DAW and chopped it up, re-arranged it. Then I made the beat behind it and did a final mix & master. Let me know your thoughts.
Shout outs to the homie @J1k for his remix. I mistakenly killed this track and completely forgot he did one a little while ago too.
-SamSullivanBeats
View more music