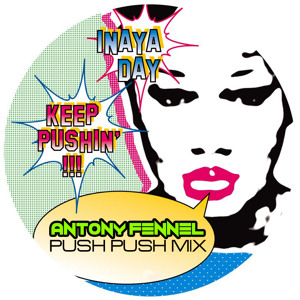 BORIS DLUGOSCH Ft. INAYA DAY – KEEP PUSHIN' (ANTONY FENNEL PUSH PUSH MIX)
0
about music
BORIS DLUGOSCH Ft. INAYA DAY – KEEP PUSHIN' (ANTONY FENNEL PUSH PUSH MIX)
Tribute by Antony Fennel a.k.a Antonio Finocchio
Groove, Keybords, Bass by Antony Fennel.
Mixed and mastered by Antony Fennel at Combosax Studio on Bari Italy.
www.antonyfennel.com
www.facebook.com/antonyfenneldj
A little tribute to the Icon of House Music !!!!
View more music